An early version of the new approach to mapping, recording and sharing the location of underground utilities is now live. "Before breaking ground, every contractor has to do their risk assessment and due diligence," says Atkins division digital director Guy Ledger. Until recently, organizations found risk assessment challenging due to the way data about subsurface assets has been collected and analyzed. With no standardized method of capturing information about those assets, many organizations have to be contacted for each dig. They then provide information in different formats, scales and quality and on different timescales. This results in a complex process for installing, maintaining, operating and repairing buried assets "Asset owners' data is typically held in almost as many different formats as there are asset owners. If you're the organization that wants to bring that data together for where you want to dig a hole, you'd have to look at several different maps and sets of data to then do your risk assessment around carrying out the excavation," says Geospatial Commission head of National Underground Asset Register (Near) strategy Heath Pritchard. Nuar is a cloud-based, interactive digital map of underground assets. The team hopes this will make the process of accessing data about subsurface assets and relevant maps simpler and much less time consuming.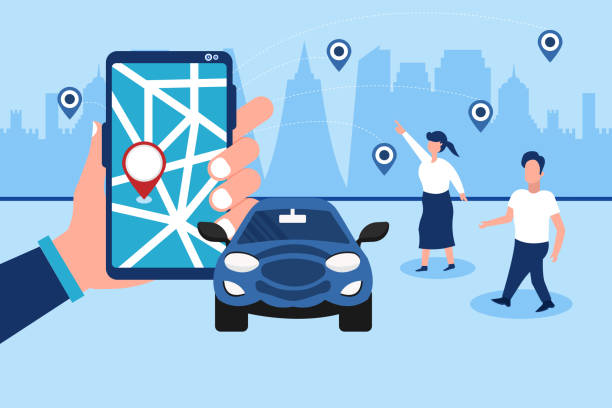 The Process Takes As Long As It Takes To Log In Draw A Circle And Click.
The data is returned straight away "Near will bring all of that data together in a single online portal where you can view all the records overlaid together in one place," Pritchard says. The register was conceived by the Geospatial Commission, which is part of the Department of Science, Innovation & Technology. Atkins was appointed to deliver the platform's build phase in September 2021. It is collaborating with national mapping agency Ordnance Survey, data management specialist 1Spatial, address data specialist Geo Place and the Greater London Authority. The service went live in early April as a minimal viable product (MVP) with just enough features to be usable by early customers who provided feedback for future development. The MVP covers the North East, Wales and London. It currently features data from 70 organizations including utility companies, telecommunications operators, transport providers and local authorities. The project has also received data from more than 100 other organizations. Near is free to use in its current form and is accessible via the gov.uk website. It can be searched by postcode, unique street reference number, unique property reference number, street name or address. "Near allows users to turn layers on and off and be able to see attribute information. You click on a water pipe and see the details related to that water pipe," says Ledger. "The process takes as long as it takes to log in, draw a circle and click. The data is returned straight away. This will completely revolutionize the way that people work." Asset owners can easily share Near data either by uploading it or connecting to it via the application programming interface (API) – a way for two or more computer programs to communicate with each other. Benefits Pritchard notes that with more than 650 public and private sector asset owners required to share their data ahead of excavation projects, Nuar's impact will be significant.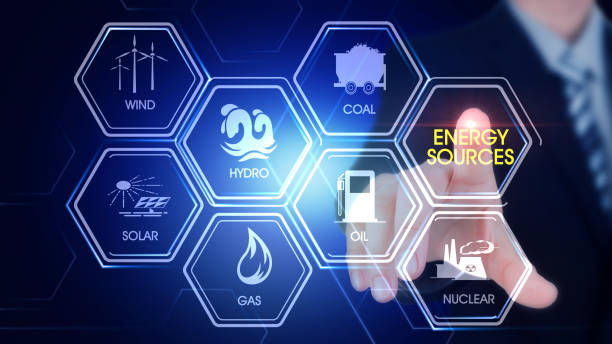 Its Primary Purpose is to improve construction.
efficiency and the safety of excavation work. The Geospatial Commission has calculated that there are over 4M.km of underground pipes and cables across the UK. It says that around 60,000 accidental strikes a year are caused by out of date or difficult to access data, costing up to £2.4bn. The commission believes Nuar's economic benefits will total around £350M a year, through reduced asset strikes and fewer delays to the public and businesses. The potential to reduce carbon emissions on construction projects is an additional benefit, says Ledger. "If we are reducing the number of roadworks caused by accidental strikes through the use of Near, then we are reducing emissions from cars sitting in traffic jams and plant and machinery carrying out the work." Collaboration Near is not the first project of its kind. Other examples include London's Highways Apparatus Data Exchange System and systems in Belgium, Germany and Netherlands. Pritchard says that Nar's point of difference lies in the scale of data collected, the standardization and digitalization of that data and the collaboration required to support that. In fact, the platform's user friendliness belies the complex collaborative exercise required to launch it. Preparations began in 2018, with stakeholder interviews conducted to understand existing data sharing processes. "The pre-build pilot phase included work to understand how data could be brought together in a standardized format," Pritchard says. "This led to workshops where asset owners from the North East and London worked together to map asset owners' source data against Nar's data model to harmonies data between organizations, as well as to define requirements, ensuring they would meet the needs of users across the UK." Feedback from the pilot phase identified areas for collaboration between the Near team and asset owners, including refinements to the legal framework for data sharing and in relation to security. It also helped determine best way to bring data together in a standardized manner. The pilot resulted in a single harmonized data model, enabling data to be saved accurately and displayed. Once the pilot was complete, a Near prototype was given to planners and contractors to try out alongside existing processes. For Pritchard, the project's high levels of stakeholder engagement contributed to its success. "By collaborating with those who knew the work best, we were able to identify and test requirements and really understand what is needed to deliver greater value," he says. Next steps Now that the MVP is up and running, Nuar will be rolled out to the rest of England and Northern Ireland by September 2024. Some questions have still to be resolved, including whether and how Nuar's services should be paid for in the long term. Pritchard says some respondents to a public consultation in 2022 felt that those who benefit from Nuar should contribute to ongoing costs, as opposed to the taxpayer. But he says "no decisions have been made in relation to charging". What is certain, he says, is that Nuar will continually evolve and be fine tuned: "One of our upcoming features is going to be the ability for those in the field to report observations and if the data they find is incorrect, the platform will allow people to report those observations. That will improve data quality over time."