Investment in road maintenance and nuclear energy innovation were two of the headline announcements in yesterday's spring budget announcement by chancellor Jeremy Hunt. Before outlining his investment plans, Hunt said that the UK would avoid recession in 2023 and his budget would set out plans for "long term, sustainable growth". He added that the Office for Budget Responsibility expected the plans to more than deliver on prime minister Rishi Sunak's commitment to halve inflation. "Inflation was at 10.7% at the end of 2022 and we expect it to fall to 2.9% by the end of this year," said Hunt. This news has been welcomed by the construction sector which has seen the cost of projects soar, with some paused due to rising costs. In terms of policies that directly affect the civil engineering industry, Hunt announced that he would add £200M a year to the annual £500M already promised in 2021 to address pothole repairs. He also announced a reclassification of nuclear power as "environmentally sustainable" to put it at the same investment incentives as renewable energy projects. Hunt also backed nuclear innovation and said that the first focus for the new nuclear regulator, Great British Nuclear (GBN), will be to launch a competition to be concluded by the end of the year to promote development of small modular reactors (SMRs). "GBN will help to bring down costs across the supply chain and help nuclear provide 25% of our electricity by 2050," said Hunt. On the subject of the SMR competition, he added: "If they are demonstrated as viable, then we will co-fund this exciting new technology." Hunt also confirmed the funding for carbon capture, usage and storage (CCUS) that was announced at the start of the week. After transport minister Mark Harper announced two year delays to High Speed 2, Lower Thames Crossing and the A27 Arundel bypass, plus other roads projects, last week, Hunt's only commitments on infrastructure came under the heading of the Levelling Up agenda.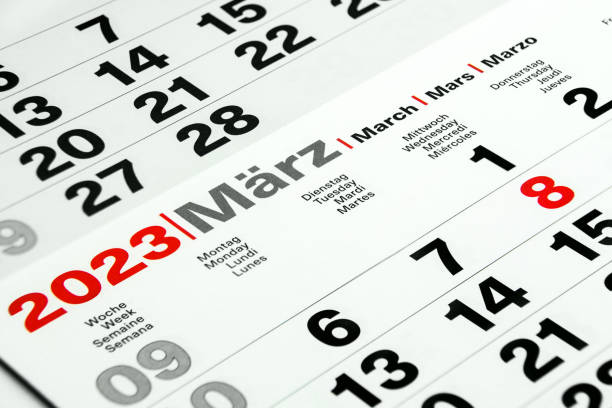 Hunt Confirmed That There Will Be a Third Round of Allocations Under.
the Levelling Up Fund to come later this year where a further £1bn of investment is expected to be announced. In addition, Hunt revealed plans to establish 12 investment zones in the UK to support skills and infrastructure development. Of the 12 growth clusters across the UK, Hunt expects there to be four across Scotland, Wales and Northern Ireland. "Each cluster will drive growth in key future sectors and bring investment to the local area. Each English Investment Zone will have access to interventions worth £80M over five years, including tax reliefs and grant funding," he said. Hunt also used the spring budget to announce the roll out of new Levelling Up Partnerships, providing over £400M of investment in 20 areas across England. The government is also providing additional funding for local projects to encourage growth and support communities, including over £200M for 16 "high quality" regeneration projects. Two specific projects were also named in Parliament during Hunt's budget speech – the Cloddach Bridge and Holyhead Breakwater. The government is providing £1.5M to Moray Council, subject to business case, to help fund repairs to Cloddach Bridge in Moray, Scotland. Meanwhile, to support the restoration of the historic Grade II listed Holyhead Breakwater at Holyhead Port, the government is providing £20M of funding to the Welsh Government. "This will ensure the long-term viability of this vital transport hub and trade links with the island of Ireland, as well as safeguard the hundreds of jobs this port supports in Wales," Hunt explained in the budget documents. Although the budget made commitments on some infrastructure investment, some felt that Hunt failed to address the project delays announced last week and the impact that will have on growth. ICE director of policy Chris Richards said: "The budget presented key ambitions for the UK that would help the country reach its levelling up and net zero goal, but little certainty. Major financing decisions have been postponed until after the next general election and are therefore subject to change. "The UK debate on infrastructure needs a reality check. There is global competition for talent, resources, and know-how. Delaying major programmes like HS2 won't result in cost reduction. In fact, the UK's ability to deliver projects effectively may become more difficult as construction firms shift their focus to other countries. We hope to see more concrete commitments to net zero infrastructure in the updated net zero strategy later this month.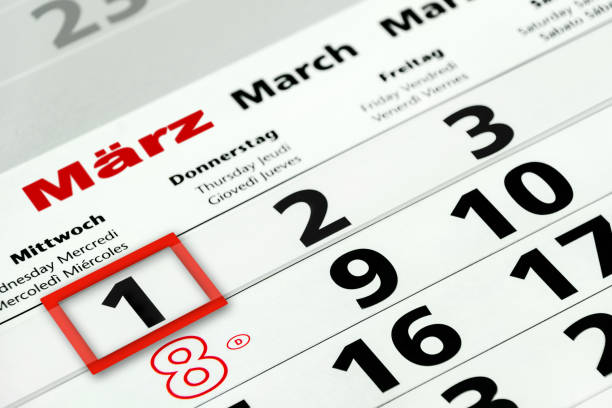 "Certainty on Project Pipelines, Not Delay, is What is Needed to Keep Costs Down."
Association for Consultancy and Engineering (ACE) CEO Stephen Marcos Jones said: "In the days leading to the budget, we issued a warning that the UK's reputation for delivering large-scale construction and infrastructure projects is on the line, following the decision to delay construction of significant aspects of HS2 by two years. The focus on reducing inflation in the budget hopefully means a rethink to the delivery of major projects in the medium and long term." Construction Plant-hire Association chief executive Kevin Minton said: "Following the announcements on the delay to HS2 last week, a budget for growth needs firm commitments from government on future infrastructure spending and projects. Proposals in the budget to create Great British Nuclear, while welcome, do not provide immediate comfort to the construction sector, given these plans are medium to long-term goals. However, we hope plans to provide the CCUS scheme with its £20bn fund could provide some level of confidence for infrastructure planning." National Infrastructure Commission chair Sir John Armitt also welcomed the news on CCUS. He said: "Government has set out a welcome programme of investment on a significant scale. This should help crowd in private investment and build a pipeline of CCUS projects that will play an important role in decarbonising the economy. We now need to get on with the award process as quickly as possible to ensure the UK regains pace in this internationally competitive sector. The Commission will continue its own work on the future infrastructure networks needed for CCUS and hydrogen technologies to underpin these emerging markets." Nonetheless, while the investment plans were welcomed, many wanted to see firmer commitments to spending. Gleeds CEO Graham Harle said: "This budget was set against the backdrop of global uncertainty as well as a desire by the chancellor to pacify the disgruntled Tory right wing. It is a bit like trying to carry a delicate Ming vase coated in olive oil across an ice rink wearing stilettos. One false move and it's all going to end up in a hundred pieces. "We wanted three things – help to alleviate critical labour shortages, guarantees on infrastructure spending, and tax incentives to impact carbon reduction refurbishment of residential and commercial buildings. What we got was promises of more enterprise zones, investment incentives for mini nuclear power projects and tax breaks for capital expenditure investment. These are all welcomed and admirable but long-term aspirations are not short-term fixes." Atkins UK and Europe CEO Richard Robinson added: "With a lot trailed in the last week or so, there were no major surprises but I am, of course, pleased to see an ongoing focus on high quality infrastructure as a catalyst for growth, in particular continued Levelling Up funding and progressing clean energy projects through the creation of Great British Nuclear and a commitment to invest in developing new technology including CCUS. "That said, the government must now focus on two key enablers which will allow actual delivery on the ground, accelerate the net zero transition and improve productivity across the UK: streamlining the planning and consenting process; and providing a far clearer long-term view of investment priorities which will give businesses the direction needed to recruit, upskill and innovate with greater confidence. "As such, the much-delayed National Infrastructure & Construction Pipeline – which sets out the public and private investment that will transform people's lives for decades to come – needs to be published as soon as possible, noting that it was last updated in 2021." Aecom Europe and India chief executive Colin Wood said: "Reaching net zero and growing the economy sustainably are two of the most important challenges of our time and this budget took steps, not strides, to delivering this. "The commitment to 12 investment zones with a focus on research and innovation is a welcome start. Funding of £80M over five years will enable these zones to make some headway, but the successful stimulation of business investment is critical. "The £20bn investment in CCUS is an extremely exciting prospect for the sector and one which could achieve tangible positive change so we're keen to see early progress." Mineral Products Association chief executive Jon Prichard said: "The chancellor's announcement on funding for CCUS is welcome and important for the UK's cement and lime producers. But following on from last week's announcement of infrastructure delays, this budget was a missed opportunity to address the longstanding challenges relating to the delivery of transport infrastructure projects and housing and the uncertainty that this creates." Murphy group people director Dawn Moore also felt that Hunt could have gone further on his commitment to investing in skills. She said: "The government's plans to plug the skills shortage that has blighted the sector for so long by allowing foreign workers easier entry into the country are much needed but are not a silver bullet in their own right – we ne