Steel sections that form the curved roof on Everton Football Club's £500M new stadium are now complete on the west stand. The new steelwork was hoisted by main contractor Laing O'Rourke and steelwork supply chain partner Sever field using an 18-wheel, 750t capacity crane known as "The Beast". It connects to the previously installed roof structure on the south and north stands. Aerial shots – seen in drone footage below – reveal the distinctive barrel shape of the roof coming together. The barrel sections support the upper-level terracing of the concrete bowl structure, providing lateral restraint and spreading the permanent load into the main structure. The steel roof will also support a series of cantilevering trusses, each up to 60m long, which will be assembled pitch side at ground level and support the steel canopy that extends and spans over the top of the seating. Contractors will then repeat the process in the east stand, with installation of the initial barrel section starting soon. The exterior will then be completed with three tiers of perforated steel cladding. A temporary staircase has already been installed to the roof in the north stand to allow roofers to commence installation of the permanent structure. Work to make the stadium watertight has commenced, with the internal fit-out well underway. Over 30,000 linear meters of Mastic sealant are being applied to all the terracing joints throughout the bowl. The 55m to 75m tall cranes that were erected in June 2022 have now been dismantled as the build moves into its next phase. The cranes played a pivotal role in the speed of the development by facilitating the building of the two predominantly concrete-based east and west stands. With wide-reaching spans that allowed them to cover the whole of the stadium site, they were used to lift the precast concrete and steelwork into place much quicker than using the crawler cranes that assisted in building the initial four corners.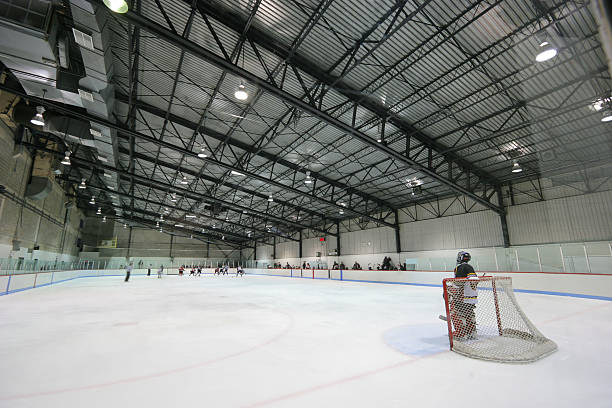 Laing O'Rourke Lifting Operations Leader Gareth McNary Said.
"The crawler cranes are the workhorses, but when you start picking up speed on-site, the real progression comes from the tower cranes. "It's all down to the prior planning. We have a close relationship with the coordinator of the temporary work. That's the important element and things have gone absolutely as well as we could have hoped. "It's not every day you get the chance to build a Premier League stadium from scratch, so to be on the project from the start and see it progress so quickly is just something special." Construction of the 52,888 capacity stadium at Brimley Moore Dock in Liverpool has seen Laing O'Rourke use innovative design and construction techniques to overcome the engineering difficulties. It remains on course for Everton to begin playing matches in the stadium from summer 2024.