Robertson founder William George Robertson and former Crossrail chief executive Mark Wild are some of King Charles III's inclusions from the engineering, construction and transport fields on this year's New Year's honours list. Robertson, already a Commander of the British Empire (CBE), has been honoured as a Knights Bachelor, making him a Knight and a Sir. This is for services to the construction industry, as his family-owned construction company, which he founded in 1966 at the age of 21, now employs over 3,000 people and has an annual turnover in excess of £800M. Named contractor of the year in 2019, the company works across education, healthcare, defence, housing, tourism, leisure and other industrial and commercial industries. Robertson has previously been president of the Scottish Builders Employers Federation. Wild, who was instrumental in the Elizabeth line's opening, has been awarded with an Order of the British Empire (OBE) for services to public transport. He stepped down as chief executive of Crossrail in May, just days after the line's public opening, paying tribute to the 75,000 people who worked on the project and the "incredible once in a generation engineering achievement". Dawn Elizabeth Childs has been made Dame Commander of the Order of the British Empire (DBE). Her career has seen her switch from being the first female senior engineering officer in several roles at the RAF to head of engineering at Gatwick Airport. She has also held the role of UK change director at National Grid, leading the net zero transformation, and has been made an honorary doctor of science by Staffordshire University for services to engineering. In 2018 she was elected president of the Women's Engineering Society and in 2020 she was made a Fellow of the Royal Academy of Engineering.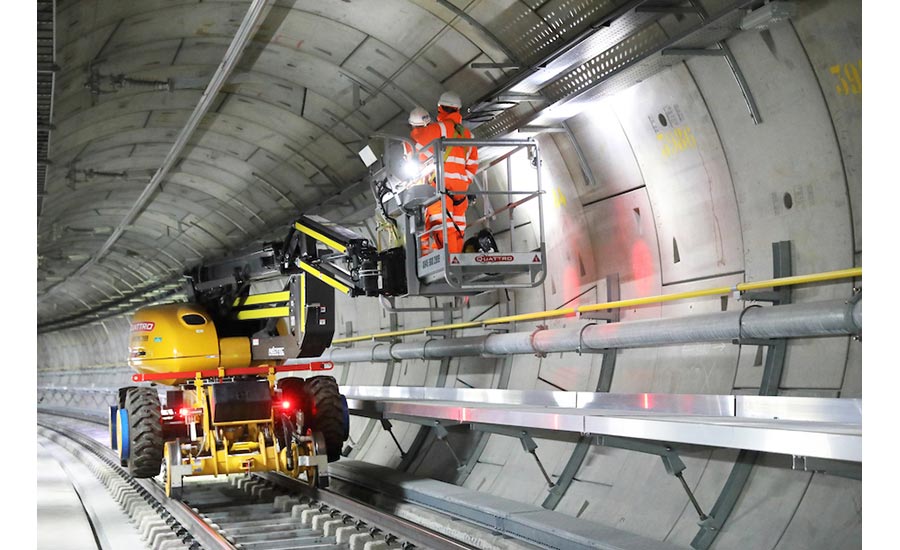 UK Atomic Energy Authority (UKAEA) Chief Executive Lan Trevelyan Chapman.
has been honoured with a Knights Bachelor. This is in recognition of his work to transform the organisation to include new commercial areas such as robotics and materials. During Brexit, he enabled the UK based Joint European Torus to continue operating, saving over 600 jobs whilst providing critical science for the International Thermonuclear Experimental Reactor collaboration. In 2019 he was elected Chair of the International Atomic Energy Authority's fusion research committee. He is also a member of several global nuclear advisory boards. OBEs have also been awarded to Nina Crampton Baker for services to the history of Women in Engineering; Department for Transport (DfT) non-executive director Anthony Poulter for services to the transport industry; former DfT deputy director of train strategy and operations Fiona White for public service and David Mosey, former director of Kings College London's Centre of Construction Law and Dispute Resolution at the Dickson Poon School of Law, for services to the construction industry. There were also Members of the Order of the British Empire (MBEs) for Construction Equipment Association chief executive Rob Oliver for services to the construction equipment manufacturing sector; Association for Black and Minority Ethnic Engineers UK co-founder Oluwole Folayan for services to equality, diversity and inclusion in engineering; Faithful + Gould UK head of public sector Terence Stocks for services to construction innovation; ITS-UK director general Jennie Martin for services to transport technology and DfT Passenger Services BAME Network founder and chair Enyojo Opaluwa-Pinheiro for services to diversity and inclusion.