South West Water (SWW) has revealed plans to tackle severe water shortages by building two small-scale plants by the end of summer, but has so far not confirmed publicly where it intends to put them. Water authorities in Cornwall are looking at two "potential" sites for emergency desalination plants near the popular beach of Polkerris on the south coast. Yet according to the company's draft Water Resources Management Plan, currently out for public consultation, it is exploring potential plants near the seaside village of Polkerris and in Par, a working port 3km along the coast. "They have been developed in recent months as a specific response to the current drought", the document reads, and will provide "significant volumes of water" to support the recharge of Colliford Reservoir. Colliford, around 35km inland from Polkerris, is the region's main reservoir on Bodmin Moor but is currently less than half full. A SWW spokesperson said no formal announcement had yet been made on location, but that it expected to agree one "very quickly". It added that it was working with Cornwall Council and the Environment Agency to have the plants running by the end of summer In the consultation papers SWW said the desalination plants, which work by removing salt from seawater to produce clean drinking water, might be more expensive than other options for new water supplies. Depending on the energy source used, they could also have higher carbon costs. However, with the desalination option there was "strong confidence" that the plants could deliver the required volume of water within the timeframe. The water company is urgently looking at ways to diversify its water sources to tackle both to climate change and the "extreme circumstances" of 2022. After the driest summer in 30 years, Cornwall and other south western regions are still in an official drought. At the moment, about 90% of SWW's water resources are taken from surface water supplies with the rest from groundwater. The company is now moving " at pace" to develop additional water resources from repurposed mines and quarries and recently converted a redundant clay pit on Bodmin Moor into a new water source.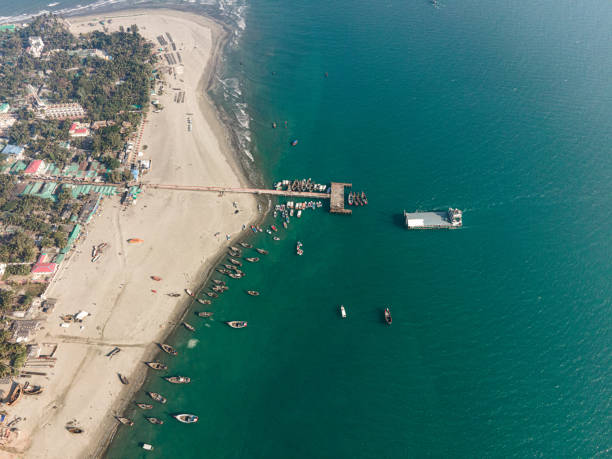 Yet SWW is Also Looking into "Climate independent.
sources such as the desalination plants, which are more common in more arid countries such as the Middle East and Australia. The UK only has a few desalination plants including in the Isles of Scilly and the Channel Islands. In 2010, a plant was built in Beckton, east London which has the capacity to deliver up to 100M litres of water a day and has been used during dry spells to boost Thames Water's reservoirs in London. The type of plants SWW wants to build in Cornwall use a process called reverse osmosis, which works by flowing seawater over a membrane at high pressure to remove the minerals. According to Tony Attenborough, an independent desalination and water treatment process consultant, SWW will be looking at desalination plants due to a lack of alternative options. "Desalination plants are the inevitable consequence of a fairly dense population with an inability to build impounding reservoirs," he said. He added: "With groundwater, if you overabstract the level starts dropping in the aquifer. And once the level starts to drop in the aquifer, it's no longer been recharged at the rate that you're withdrawing, from so it's time to do something else." One reason desalination plants are not common is because the high-pressure pumping process means they are expensive to run, said Attenborough. He added that completing the plant before the end of summer was "extremely optimistic", unless SWW intended to use a containerised desalination, where temporary units can be installed in a short timeframe. In addition to high energy costs, another environmental impact of desalination is that the process creates brine as a by-product which is then discharged back into the sea. According to Attenborough the environmental impact of brine from desalination plans is a "red herring", as the amounts are so small.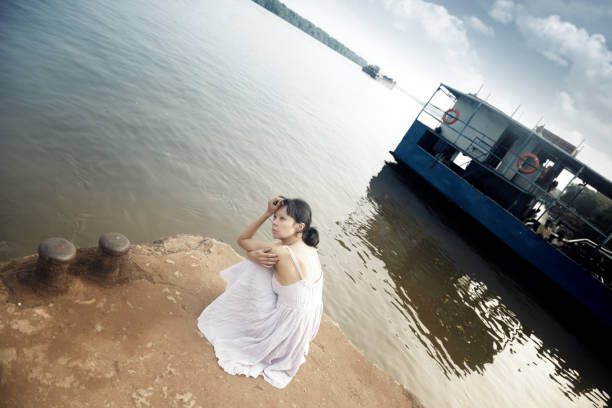 He Added: "You Do Have to Watch Out That You're.
not using chlorine and chucking it back in the sea, and there is some sludge that is produced, but you can treat that separately and it comes down to good design and writing good specifications to protect the environment." Tim Naughton, co-founder of Salinity Solutions which supplies containerised desalination systems, said given the short timeframe SWW was unlikely to be building a permanent plant. Naughton explained that he expected it would be a containerised system, built offsite and transported to the coast to "plug and play". This option is mobile and doesn't require any civil engineering or planning permission, he said. He added: "Containerised solutions are likely to create would create much less of an eyesore along Cornwall's coastline and would not leave a legacy of civil infrastructure." If the electricity and water supply is available, Naughton said the plants could be up and running by the end of Summer. Naughton said conventional reverse osmosis uses a lot of energy and is unlikely to be viable with solar or other renewables, though its possible the plants could be powered partially by renewable sources increasing the proportion over time. In 2021, Southern Water scrapped plans to build a £600M desalination plant on the edge of the New Forest in the face of local opposition. The scheme would have used water from the Solent. SWW drought and resilience director David Harris said: "The South West's water resources are under immense and increasing pressure. Our current system relies heavily on rainfall, and climate change has shown us that we need to develop alternative, climate-independent sources of water in Cornwall. "The South West has 1,376km of coastline, which makes desalination a logical option to explore as part of our additional £45M investment this year in new water resource schemes. We are assessing potential desalination sites in Cornwall as part of this planning. "We are also bringing new water sources online such as Hawks Tor, a redundant china clay pit purchased in 2022, which has been converted into a new reservoir inside nine months. These sites will be used alongside our wider supply network as and when required to support other sources."