Water companies must improve their plans to secure reliable water services in the coming decades, according to Ofwat. Each water company has developed draft Water Resource Management Plans (WRMPs) to set out how they ensure water needs are met through to 2050 and protect the environment. Although the draft plans would see more infrastructure delivered to increase supply and manage demand, the regulator is challenging companies to develop more creative and innovative ideas and ensure they deliver best possible value for customers. Companies need to demonstrate how improvements will be delivered and that the costs are efficient. In a series of assessments on each company's plan – which the regulator has provided to the secretary of state for environment, food and rural affairs in England and the minister for climate change in Wales – Ofwat has called on companies to drive better long-term solutions and deliver better value to achieve the best outcomes for customers and the environment. WRMPs are updated by water companies every five years and set out how water resources in each area are managed and developed, to ensure households and businesses have a secure and reliable water supply over a 25-year period. Following Ofwat feedback, companies must now improve their final plans, due for publication in autumn 2023. Ofwat chief executive David Black said: "Customers depend on companies to provide reliable water supplies. This requires companies to prepare properly for population growth and the impact of climate change. Our assessment of draft plans shows that companies have more work to do to develop their proposals to meet future challenges. Companies must take the opportunity to revisit and strengthen their plans. "However, we were encouraged by the level of collaboration companies have shown in delivering a first set of regional plans, in addition to their area-specific plans and look for more of this as they develop their final proposals."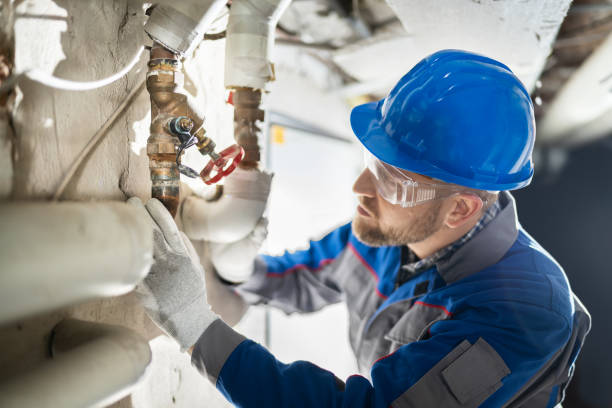 Options Under Consideration in The Plans Aim to increase Supply.
including by cutting leakage, developing new reservoirs, promoting water recycling, new water transfers between companies and making operational improvements. Companies are also working to improve water efficiency in households and businesses. Final plans will be received by Ofwat in autumn 2023 and following assessment, the regulator will provide further feedback to the secretary of state and Welsh Government. No new drinking water reservoirs have opened in the UK since the early 90s, but with water scarcity becoming a pressing issue in the face of climate change and population increase, several water companies are now advancing plans to build new infrastructure to ensure water resilience. Portsmouth Water is advanced in its plans for a new 8.7bn litre capacity reservoir at Havant Thicket, which is expected to see work start on site in early 2024 and completion in 2029. The contract for the construction of the main reservoir has been awarded to Future Water MJJV – a joint venture between Mackley and Jones Bros. Ward & Burke was previously been appointed to build the tunnelled pipeline for £41M. Meanwhile, Anglian Water is also pushing ahead with plans to build two new reservoirs, one in The Fens in north Cambridgeshire and one in South Lincolnshire, which could cost up to £3.3bn in total. However, these will not be open for use until 2035 at the very earliest. Several other plans for reservoirs are said to be in the works. South East Water is looking for public feedback on whether to accelerate plans for a new reservoir at Broad Oak in Kent and build another at Arlington in East Sussex as part of a new £4.3bn plan to ensure water resilience in the region for the next 50 years. It comes as the country's water security has been called into question. The difficulties of building reservoirs in the UK are well known, but experts are encouraging water companies to start planning for more water storage facilities in order to reduce the possibility of drastic shortage in the coming decades.