Plans for New York city's first ever football stadium have been unveiled, revealing a wider scheme including affordable housing, public open space, a school and hotel and retail facilities. The proposed 25,000-seat stadium built specifically for association football is part of the Willets Point Revitalization plan which will also see a 100% affordable housing development delivered. This will be the first in the city for 40 years and see 2,500 units constructed "with pedestrian-friendly, 21st century urban planning principles". Located in Queens, the stadium project aims to be completed for New York City Football Club to play in its new stadium for the 2027 MLS Season. New York City Council member Francisco Moya said: "As if the dynamic plans to transform Willets Point to an affordable new community for thousands of New Yorkers and a destination for so many others were not inspiring enough, these initial designs make it even more so." "The integration of the residential buildings with the open space and stadium is a true model for how neighborhoods should be built and is a critical step for how this vision will come to life in a way that puts housing first, prioritizes the pedestrian experience and will be built with union labor. The welcoming "front door" to the new Willets serves as a powerful symbol of investment in a corner for Queens that has languished for too long but stands to become a beacon for the borough and the city." Where the affordable housing is concerned, the images show capacity for active open common areas. Between buildings, residents and visitors will have access to pedestrianized community thoroughfares allowing for family-friendly amenities including small business retail and passive recreation. The neighborhood will also include over 3,700m2 of public open space, a 650-seat school, a 250-key hotel, and ground floor retail shops. A permanent home for NYCFC's award-winning foundation, City in the Community, which has built 50 community pitches in New York will also be built into the stadium complex.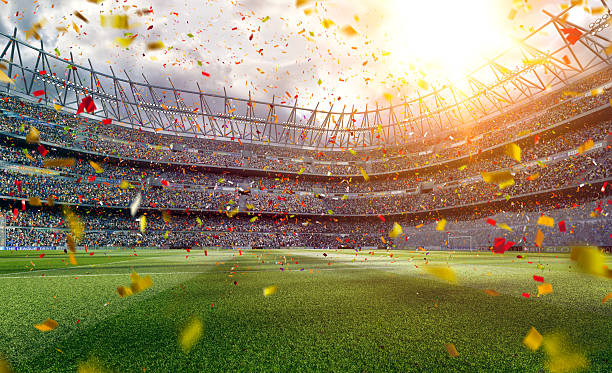 The Club Is Keen To Embed Five Core Design Principles Into The Stadium.
These are creating the best live fan experience in NYC, authentically representing the city, embedding the stadium into the community, building a "future forward" stadium and modelling sustainability. Queens Borough President Donovan Richards Jr said: "We cannot talk our way out of our city's affordable housing crisis — we must build our way out. But we must do so in a responsible manner that holistically addresses the unique needs of the surrounding communities. "The Willets Point redevelopment plan provides an unprecedented opportunity to make North Queens a true live, work and play community, but there is more work to be done to ensure surrounding neighborhoods like Corona and Flushing benefit the most from this project. "I look forward to working with all our partners to ensure the needs of families in those communities and across Queens are met as this project proceeds." The images further unveil the stadium's planned activated cube entranceway which on match days, will be illuminated with vibrant imagery. NYCFC vice-chairman Marty Edelman said: "From the beginning, NYCFC has understood the importance of strong communication and collaboration with Mayor Adams, council member Francisco Moya, borough president Richards and the local Queens community as we move forward with plans for a privately financed soccer-specific stadium. "This continued investment in New York City will create a long-overdue home for our First Team, and create a new neighborhood for Queens." Queens Development Group, a joint venture between Related Companies and Sterling Equities, will oversee the stadium and district's development. The entire project will enter the Uniform Land Use Review Procedure (ULURP) approval process later this year and will be reviewed by the New York City Public Design Commission. NYCFC will aim to finalise the stadium design to align with entering the ULURP approval process later this year.