The Office of Rail and Road (ORR) has called upon Network Rail to remedy delays in examining the condition of its railway structures including bridges, tunnels and culverts, many dating back to the Victorian era. The ORR, which is the independent safety and economic regulator for Britain's railways and monitor of National Highways, wrote to the rail operator on 15 May expressing its concerns, after Network Rail's backlog of structure examinations was first highlighted by ORR in 2021. It is understood that since then progress has continued to be slow and some regions have seen the backlog increase. ORR is also concerned that Network Rail may not be able to comply with its own new standards for structure examinations by September 2023. In the letter, ORR lays out a work plan for the operator to achieve compliance with standard CIV/006 (Structures, Tunnels and Operational Property Examinations) and hence delivery of a safe and efficient examination process. The workplan requires Network Rail to submit an initial plan for eliminating non-compliance by 30 June, with ORR and Network Rail to meet at the end of May to review progress in developing this plan. The plan should describe the future steady state in each region with regard to compliance and "should evidence how Network Rail is taking a coordinated approach to technology adoption, supply chain management, and business process improvement to maintain compliance once achieved." Once received at the end of June, ORR will comment on the initial plan and Network Rail will produce a final plan for the end of August 2023. Network Rail will provide regular progress updates against delivery of the plan to ORR. At the end of CP6 ORR will investigate Network Rail's overall progress in line with our Holding to Account Policy for CP6 ORR chief executive John Larkinson, said: "There are over 70,000 structures on the rail network, so we understand the scale of the job of inspecting these assets. Equally, we know this requires clear, robust and systematic examination plans but previous attempts to get on top of the backlog of work have failed. Network Rail has accepted the need to do better and it must now deliver against the agreed workplan to clear the backlog."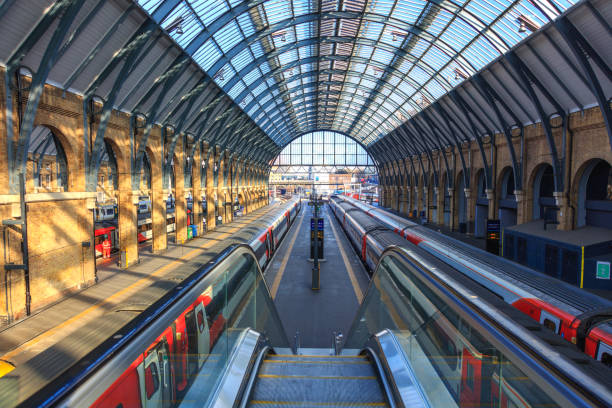 ORR Engineers And Safety Inspectors Work Together To Assess.
Network Rail's progress across the work they carry out on the network, including assessing and maintaining structures. Network Rail's undertaking of examinations and evaluating structures in accordance with published standards is a requirement under the network licence. There are three elements that make up the process – site examination, report submission and evaluation. It is necessary for Network Rail to complete the overall examination process at the required intervals, and failure to do so could result in faults going undetected or the late assessment of detected faults which could lead to safety issues. ORR said that climate change is having an increasing impact on rail assets, including drainage, adding to the need for complete and timely examinations. Failure to carry out examinations can also result in speed restrictions to reduce a potential safety risk, leading to delayed trains. In addition, it can impact Network Rail's ability to plan future maintenance and renewal activities.