Apprenticeships are a vital pathway into the construction and civil engineering sectors as they provide diversity of tasks, hands-on engagement and the opportunity to earn money, according to NCE's Apprentice of the Year 2022 winners. This week is National Apprenticeships Week, and NCE is just one among many companies connected to the industry that have been promoting the value of this professional route for ensuring the next generation of civil engineers are equipped to hit the ground running and tackle the countless challenges ahead. Apprentice of the Year winner Jack Scott, now working at Ferrovial, said that having this route to industry gave him an option when he was uncertain about which direction to pursue in his career. "When I left college, I wasn't sure what I wanted to do with my working life, but I knew I was bored of traditional education and did not want to study at university," he said. "I feel extremely fortunate and energised by the direction that my apprenticeship is taking me in and I look forward to the rest of my career as a civil engineer with confidence and enjoyment." Sophie Rice, an apprentice at Bam Nuttall, won NCE's award for Outstanding Contribution to the Industry as she is already a STEM Ambassador at the firm and has given several talks at sixth forms about the importance of pursuing a career in the engineering sector and the opportunity that apprenticeships provide.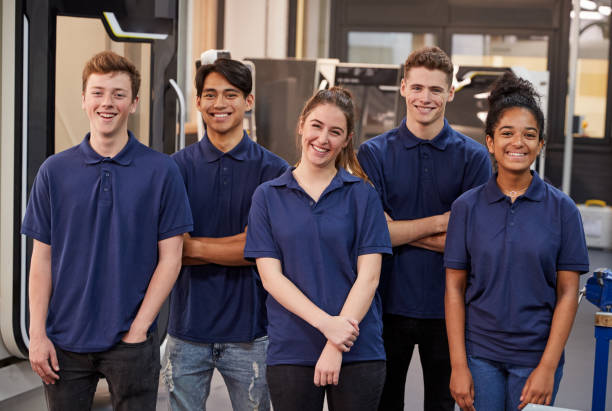 Rice Believes That Apprenticeships Are Critical Because They.
supply more than classroom learning. "Whilst there are plenty of jobs in the industry that rely on theoretical knowledge, there are very few that don't require practical skills," she said. "An apprenticeship still teaches you the theory for the job during study, but also gives you valuable work experience that is important for development and is regarded highly by employers." All of NCE's winning apprentices say that the variety of jobs they've worked on has been a massive boost to their career prospects. Arcadis apprentice Kavita Sohal, winner of NCE's Graduate Apprentice of the Year, has seen a clear benefit in her professional development through the wide range of jobs she's worked on. "The highlight of my civil engineering apprenticeship has been being able to work on multiple civil engineering projects whilst studying," Sohal said. "I am always learning something new, whether it is at university or at work, and I am able to apply what I have learned during my degree apprenticeship to the workplace. "In the course of my apprenticeship, I have worked with many professionals in the industry and they have continuously supported me in my career development, which is one of the reasons I believe apprenticeships are so important."Scott echoed these sentiments. "At Ferrovial I work with apprentices not only in engineering, but also procurement, finance, project controls and BIM, which allows us to have a great network within the business and learn from each other," he said. "There are roles in construction for people of all talents and interests and apprenticeships create a great route into the industry for people who prefer to gain professional qualifications through a mixture of classroom and first-hand learning." The range of experiences as an apprentice is also highlighted by Rice as a major benefit, but she also pinpoints the independence provided by earning money while studying. "Apprenticeships within the industry range from groundwork to civil engineering, quantity surveying to project management," she said. "I chose a civil engineering apprenticeship for the reasons mentioned, as well as not having student debt and earning money." She added: "I have worked on a variety of interesting projects so far and have been well supported by the experienced engineers I work alongside so I would definitely recommend this route." With the Construction Industry Training Board warning that the UK will need 225,000 more construction workers by 2027 to meet demand, the imperative to bring more people into the sector is high. Apprenticeships are an important method of providing some of these workers, while ensuring they receive a range of skills, knowledge and experiences in the process.Search for opportunities around the UK in all industries on the government's apprenticeships website.