More projects should be cancelled in their early stages if it is not possible to accurately determine timelines and costs, according to Infrastructure and Projects Authority (IPA) chief executive Nick Smallwood. Providing evidence at a House of Lords Built Environment Committee meeting Smallwood, who is also head of the government's Project Delivery Function, said that more projects should be paused or stopped to avoid the costs going overboard further down the line. He said: "I do think there is a need to do more culling of projects in early phases. If we really can't get our costs, estimates and schedules correct and plans right at Outline Business Case, that's the time you really need to pause and stop projects rather than investing ever increasing amounts of capital." He continued: "It's not for the IPA to stop projects. I don't have a role to play [in that]. What I do have a role to play in is to tell the Treasury and the department what is clearly not going to be delivered for the cost and schedule and what the likely outcome will be.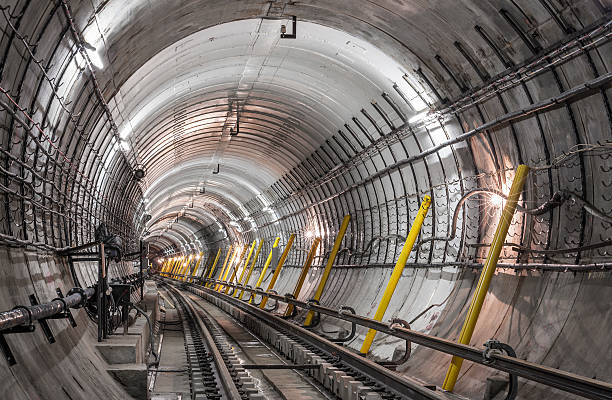 "Then We [IPA] Put Pressure on Treasury And the Department to Make the Decision."
Currently, IPA has 27 red ratings issued across the government's 235 major projects, where each scheme in development is given a rating in line with a traffic light system. The red rating means the unit, which sits within the Cabinet Office, does not believe the scheme can meet its objectives on time and within budget unless risks are addressed. A number of major infrastructure projects in the UK have run over their estimated schedules of late. Crossrail only opened its final Elizabeth Line station, Bond Street, in October 2022, with the main launch in May earlier that year. The line was previously slated to open in December 2018, however it was delayed in August 2018 and had been subject to continual setbacks and cost overruns. The total estimated cost rose from an original budget of £14.8bn to £18.7bn. Smallwood mentioned Crossrail in the meeting, stating he believes a more detailed investigation of what went wrong is necessary. He said: "I also think there's some major programmes which are worthy of further detailed investigation, one example I give you is Crossrail. "No surprise, lots of angst that it was so overspent and so late, and there are some significant lessons that we need to apply on all the other major rail infrastructure projects that we've got." In relation to this, the IPA will be compiling a report in conjunction with the Department for Transport.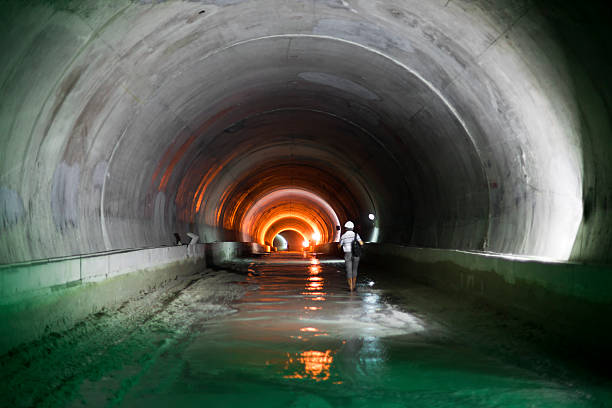 Meanwhile, last year, Tideway Reported a Further £100M Cost increase on its London Super Sewer Project.
Tideway's overall cost estimate has increased to £4.3bn from its original budget of £3.52bn, announced in 2014. That is £190M more than was reported in 2021's annual report and is up on the £4.2bn cost estimate announced in Tideway's interim report. On HS2, HS2 minister Huw Merriman has admitted that inflation has made it impossible to know how much the mega-project will cost to build. Official costs for completion of HS2 Phase One and 2a, set out in the Integrated Rail Plan, currently sit at £42.5bn, while the cost for the western leg of Phase 2b is £17bn. The HS2 East Core Network – the replacement for the original eastern leg of HS2 – sits at £12.8bn. However in a report to parliament about the progress of HS2 in March 2022, then transport minister Andrew Stephenson revealed that HS2 Ltd was reporting £1.7bn net potential cost pressures, which had more than doubled from the £800M reported in January 2021. Since then, concerns over costs have been steadily growing. An internal review document by HS2 Ltd deputy chair Sir Jon Thompson leaked in October 2022 revealed that the cost of the mega project is heading towards "many billions more than the reported estimate". It said that this is in part due to HS2 Ltd receiving "bids for money from contractors on a continual basis and significant and lengthy commercial discussions around them". The four main contractors have asked for more money or time on the project 3,000 times since works started in September 2020, as revealed in a Freedom of Information request by NCE.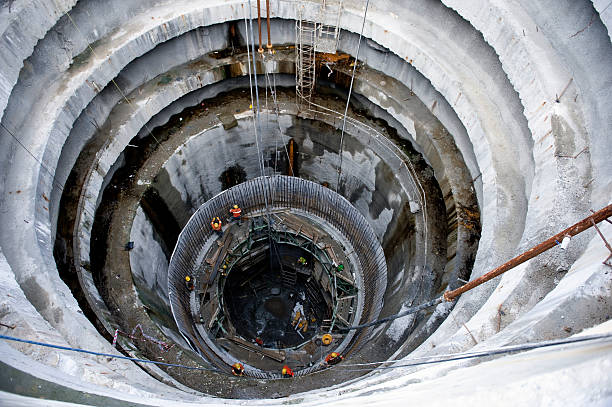 Lord Tony Berkeley, Who Served As the Deputy Chair of the Government-Ordered Review into HS2.
has also said that the overall cost of the scheme sits well above £150bn in today's prices. However, a spokesperson for the Department for Transport (DfT) told NCE that there were "no plans" in place to cancel any parts of the project. Transport secretary Mark Harper has also revealed that the designs for Euston Station "can no longer be used" because of the decision to scale back the station from 11 platforms to 10. That is despite £105M already being spent on drawing up plans for the terminus. Going forward, Institution of Civil Engineers (ICE) trustee for policy and external affairs Jonathan Spruce said in December that the Treasury must refocus its appraisal of infrastructure projects towards the outcome benefits and whole life value rather than costs and timeframes. This was echoed by Smallwood who said to the committee he believes certain projects have been put through without the benefits being mentioned at planning stage. He said: "I think what's more important is that we need to be doing a robust assessment against ambitions. There's a lot of projects on the Government Major Projects Portfolio who haven't stated any benefits. "They just haven't gone to the rigor of putting the detail of what their expected benefits will be. That's why the evaluation task force is important to help departments be clearer in what they're going to aim to deliver."