Around 5M people in England and Wales currently live in flood-risk areas, with one in six homes in England being at risk. This statistic is made even more alarming by the fact that the annual flood damage costs are now in the region of £1.1bn across England. Recently, the National Infrastructure Commission (NIC) announced that £12bn of investment in drainage infrastructure over the next thirty years will be needed, along with stricter controls on new property developments to stop thousands more homes and businesses from flooding due to inadequate drainage. With climate change being a significant issue, flood management and the control of stormwater are quickly becoming an ever-increasing issue for builders and developers as the construction sector continues to boom. so what is best practice in flood management and what impact could attenuation have?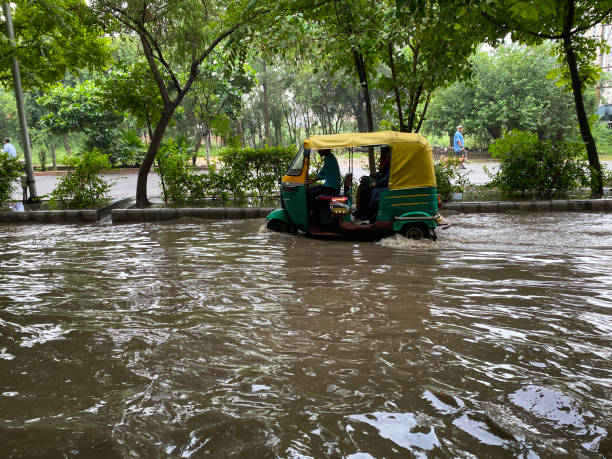 The UK Housing Crisis
The government has promised to build 300,000 new build homes a year by the mid-2020s to help solve the UK's chronic housing shortage. However, data from the Ministry of Housing, Communities & Local Government shows that the number of houses built on high-flood-risk land is rising. The combination of the impacts of extreme weather caused by climate change and increasing pressure on drainage systems caused by these new developments could push an additional 230,000 properties into the high-risk category by 2055. The spread of impermeable surfaces – such as the paving over of gardens – could move another 65,000 properties into a high-risk area. According to the NIC report, the first step to combat this is to stop adding to the problem by limiting the know-on effects of the urban spread of existing drainage systems. As a result, action needs to be taken to expand existing drainage capacity above and below ground, whilst addressing the fragmented way in which the problem is managed and funded, which will improve the resilience of drainage systems to more frequent and heavier downpours.
What is the solution?
The NIC is right in its pledge for more funding to improve drainage infrastructure in the UK — it's this sort of investment that can allow the best solutions to be implemented. Attenuation, for example, is a solution to address the UK's flooding crisis, and one that the industry should look to adopt. But what exactly is attenuation and what are its benefits? Attenuation is the process of holding back peak drainage flow from a location during storm conditions. The principle is to store the water for a duration of time before releasing it back to drainage systems at a slower, controlled rate. As natural water-permeable land is being removed frequently to make way for new developments, it creates a much faster surface water run-off. This increases pressure on water courses, which results in downstream flooding, pollution, and damage to the environment. In turn, this puts the impetus on local governments to introduce or strengthen existing management systems, including using more flood storage ponds which will help improve resilience.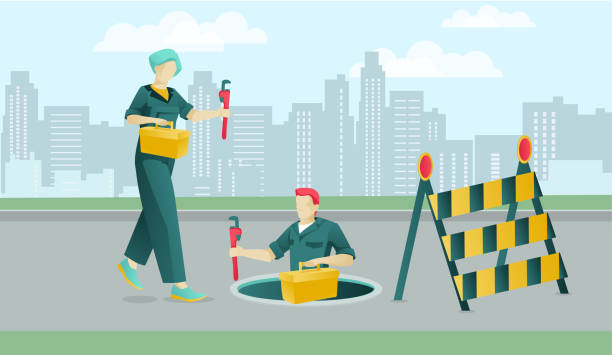 Benefits of attenuation
Attenuation can combat the issue of flooding whilst providing a high storage volume, compared to structures filled with aggregates giving them the flexibility to be installed below roads, car parks, residential areas, and open public/recreational spaces. Burdens is leading the way for the increased demand for attenuation within the civil industry, working closely with the top suppliers to find the best solutions. A great sustainable option is an Attenuation Pond, which is a planned increase of water retention capacity at both individual and government levels. The pond releases water back into a stream in a measured and calculated fashion, reducing the overall water flow levels and the pressure on the water management systems. Burdens recently worked alongside key supply partners, to provide a solution for a 20ac industrial estate that was being redeveloped. During this project, Burdens were tasked to form a pond for site works to reduce flooding, whilst also being one of the premier aspects of the new housing estate. Having spent time researching the best solutions, whilst keeping sustainability at the forefront, Burdens suggested a 0.6mm attenuation grade impermeable liner and root barrier due to its robust nature. All too often we see unsuitable materials used for these types of applications. The message from the government is to build back sustainably, embrace change, and improve cost-driven cultures. Supplying high-performance engineered materials from the best suppliers, that are designed to perform critical application functions, such as attenuation, means the products used in this project are well in excess of the service life of 50 years.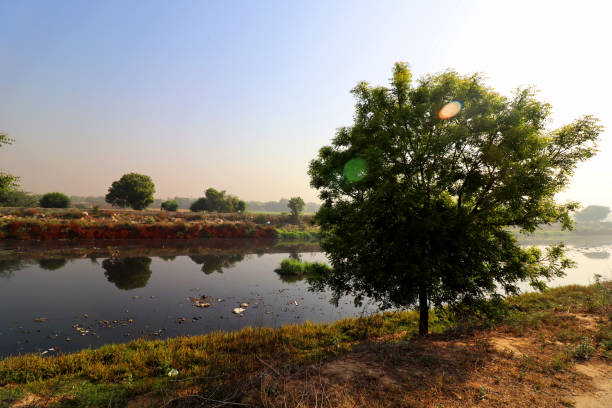 Supporting the industry
Water management system design can often be a complex task. Success in combining products and processes requires a thorough understanding of how these different elements work together. However, the expert team at Burdens pledge to work closely with customers and suppliers through the entire process to ensure accurate and cost-effective product selection is made, and correct installation and maintenance are achieved. A key priority for Burdens is to support the construction industry, to help drainage infrastructure over the next thirty years and beyond to combat climate change one step at a time, helping to reduce the number of homes affected by flooding across the UK.