Infrastructure obstacles to carbon capture and storage lead to call for net zero delivery authority A number of obstacles still remain in getting the UK's carbon capture utilization and storage (CCUS) plans off the ground, according to experts in the field. The concerns surround both the infrastructure involved with trapping the CO2 emissions and also transporting the gases to the sites for injection with specialists warning that there is more to it than simply reusing exhausted oil fields. CCUS involves the capture of CO2 from large point source facilities that use either fossil fuels or biomass as fuel to be compressed and transported for use in a range of applications or to be injected into deep geological formations trapping it for permanent storage. In his Spring Budget statement, chancellor Jeremy Hunt pledged £20bn government investment to help develop the industry as high-emitting sectors look to reach net zero. A number of carbon capture projects that were awaiting government approval also got the green light as part of the same announcement. These included the Acorn Carbon Capture and Storage (CCS) project in Aberdeen shire and the Viking CCS, a pipeline intended to transport carbon from the Humberside to be stored under the North Sea. As part of the CCUS programmed, the government intends to store 20-30M.t of CO2 a year by 2030 in the lead up to reaching net zero by 2050. With regards to the issues currently facing CCUS, methods involved with locating suitable storage sites are still being heavily presided over by experts. Currently in the UK, offshore depleted oil and gas fields are being favoured for the permanent storage of carbon dioxide emissions but these take careful evaluations to deem whether suitable or not. Speaking at a Westminster Energy, Environment & Transport Forum policy conference this week University of Aberdeen centre of energy transition director John Underhill said: "It's important to remember that carbon dioxide is a small, nimble, diffuse and, in the presence of water, a reactive molecule whose properties differ and differ significantly from inert long change hydrocarbons. "As a result, it's wrong to assume that simple reuse of oil and gas fields is a given and it remains a need to undertake a forensic examination of each and every site, especially those that are peppered by legacy wells." Nonetheless, North Sea Transition Authority (NTSA) head of exploration and new ventures Nick Richardson believes: "There's huge potential to exploit the synergies between transition technologies." He admitted that "co-location challenges" will exist where different industries look to make use of offshore sites.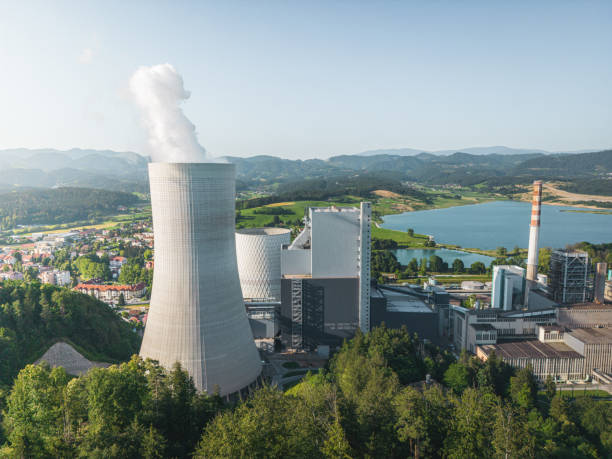 He Continued: "A Lot of These Co-Location Challenges.
are about planning in the first place and making sure we don't get into situations where we have those clashes. It's not just about the spatial co-location, it's about the relative timing of activities as well. "I think we need to be spend, firstly, more time on appraising storage sites offshore so that we have the information that allows us to make good choices about whether storage sites are valid or not as early as possible. "Then in some cases, those offshore areas will be handed over to the offshore renewables industry for use because they're less suitable for carbon storage." Underhill echoed those fears and stated that any clashes needed to be resolved as early as possible. He claimed these issues had already arisen from the co-location between wind farms and carbon stores at the Northern Endurance Partnership site, an East Coast Cluster, where Hornsea Project Four Offshore Wind Farm overlaps the CCUS site beneath. Underhill said: "It is a priority for overcoming barriers for storage that we resolve this. "While sites could potentially coexist, there are regulatory insurances, indemnity data acquisitions, and costs implicated that all need to be resolved. "If the overlap between stores identified through the geological assessment and the wind farm locations are identified early, it may be possible to reposition the wind farm in such a way as to not preclude the CCUS store buried below." The chance of industries overlapping has also created some headaches in regards to how the crossover will be regulated. Underhill said: "Gas, carbon storage and wind technologies, when you factor in sand and gravel extraction, environmental protection zones and indeed fishing grounds, introduce a multiplicity of stakeholders and regulators into the mix. "This begs the question, who decides what has primacy when overlaps occur? Should there be a single, independent overarching body overseeing this. "It's really important to have all the stakeholders' voices heard and in the room and I really like the idea of a net zero delivery authority over the top, that one unified body looking at all of this. "Otherwise, we can have very siloed behaviors and technologies and it's a very complex regulatory and stakeholder landscape." A further concern for stakeholders within the CCUS sector revolves around how the C02 will be transported. Richardson believes pipeline transportation will be favorable due to its price but the industry will start by shipping the C02 to avoid challenges with pipes. He said: "In general pipeline transport solutions will be cheaper in the long run. However, there are some reasons why you may want to go for non-pipeline shipped solutions early in order to build up storage capacity early. "For example, there's a project in Denmark called the Green Sands Project, where they're already shipping CO2. [It's] a good way of Kickstarting projects in some cases, although, in the long run pipeline transports will be preferable.