The Department of Levelling Up, Housing and Communities has revealed the 111 schemes around the UK to benefit from the second round of its Levelling Up Fund, with a combined outlay of £2.1bn awarded. The first round of the Levelling Up Fund was announced in October 2021 and saw 105 projects benefit from the first £1.7bn of the overall £4.8bn pie. These projects included road dualling, junction upgrades and bridge renewals, which are now well underway. The second tranche of the fund has seen the average grant for each project rise from £16.2M in round one to £18.9M. Wales has 11 winning schemes. This includes £50M – the equal biggest single grant from the fund – to deliver Phase 1 of Crossrail Cardiff, a new line between Cardiff Bay and Cardiff Central Station. A sum of £18.6M has been granted to create a new direct cycle route between Llandudno Junction and Betws y Coed via the Conwy Valley that includes flood mitigation measures. A new engineering campus will be built in Blaenau Gwent for £9.4M. The South West has nine successful bids, including another of the biggest wins: nearly £50M to develop the Mid Cornwall Metro, a direct train service linking Newquay, St Austell, Truro and Falmouth. There's also £13.5M for a new railways station on the eastern edge of Okehampton, the West Devon Transport Hub. Of the 10 winning schemes in the South East, the biggest grant is £45M to improve the flow of traffic between the UK and EU at Dover Port, including a new exit route. There is also £9.3M to transform the A355 Farnham Road to better serve pedestrians, cyclists and drivers with faster access for buses. There are 10 winning schemes in Scotland. Among them are £26.8M for a new roll-on, roll-off ferry infrastructure on the island of Fair Isle and £19.4M for demolishing and rerouting the A78 dual carriageway to reconnect and transform Greenock town centre. Northern Ireland has 10 winning schemes including £2.3M for Belfast International Airport to purchase electric buses and deliver new sustainable fuel sources.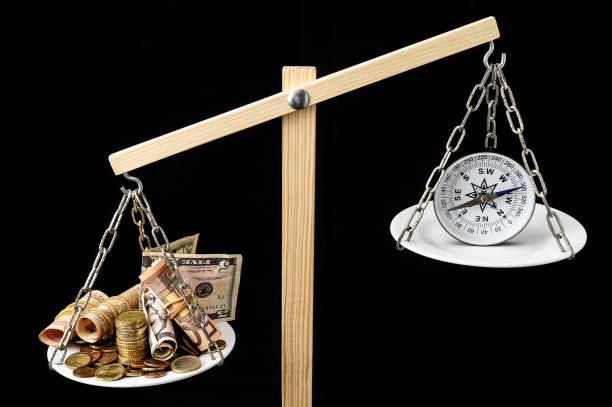 The North West has 15 Winning Schemes, The Most of Any Region.
In Cumbria, £17.8M will be provided to upgrade 30km of the highways network and repair 21 bridges that serve communities along the Irish Sea coast. Meanwhile, Workington's highways and cycle routes will be improved to better connect the two to the port with a grant of £9.6M. There are six winning schemes in the North East, including £20M investment in the Newham Grange Highways scheme to unlock 800 homes in Middlesborough and build new pedestrian and cycle paths to connect Guisborough to Teesworks and the North York Moors National Park. Yorkshire and the Humber also has six successful bids. There will be £19.7M provided for transport improvements in Barton, including upgrades on the A1077 to alleviate congestion in the town centre, improvements to the railway station and 14km of new cycle lanes. There are 11 East Midlands schemes that have successfully applied to this round of the Levelling Up Fund. This includes £20M to build two new bridges in Lincoln across the East Midlands Railway and £3.1M to transform a Victorian underground reservoir in Sutton-in-Ashfield into a science discovery centre and planetarium. There will also be £16.5M provided to make town centre improvements in Kimberley and improvements to Bennerley Viaduct, such as creating step-free access. Eight schemes in the West Midlands will benefit from the fund. There will be £20M spent in Hereford to boost people's public transport use with better cycle lanes and improved station facilities. Major roadworks in Staffordshire including upgrades to the A38 and A511 will benefit from a £19.8M funding, while £18.7M will accelerate the construction of a waterside development in Shrewsbury including better transport links to the local rail station. There are eight schemes benefitting in London, including £43.2M to make Leyton and Colindale stations step-free, improving two pockets of socio-economic deprivation in the capital. The East has seven successful schemes including £47.9M to build a new entrance and footbridge for Peterborough train station.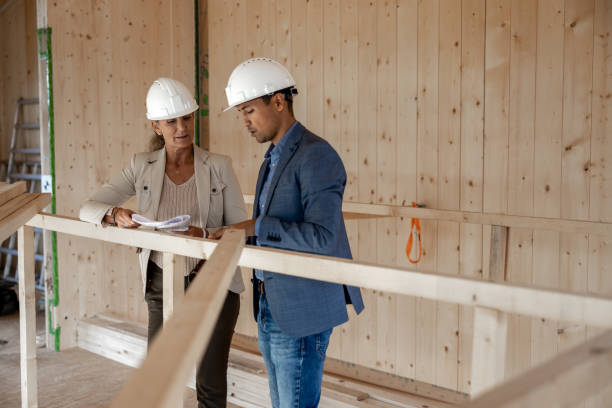 The Full List of 111 Winning Schemes is Below.
Wales – £208.2M
HiVE, a new engineering campus in Blenau Gwent (£9.4M)
Transformation of the Grand Pavilion in Porthcawl (£18M)
Building a state of the art leisure centre in Caerphilly (£20M)
Crossrail Cardiff, a new line between Cardiff Bay and Cardiff Central Station (£50M)
A safe and direct cycle route will be created between Llandudno Junction and Betws y Coed via the Conwy Valley including flood mitigation measures (£20M) Restoration of historic monuments in Ruthin (£11M) Upgrades to walking and cycling routes in Gwynedd for the National Slate Museum and the Neuadd Ogwen arts centre (£18.8M) New walkways and cycle paths in Holyhead (£17M Restoration of the historic estate in the Vale of Neath and building of new walkways and cycle paths (£17.8M) Transforming derelict buildings in Pontypool into a cultural centre with a new restaurant (£7.6M)
South West – £186.7M A transformation project that will revitalise the Bournemouth and Poole seafront with better, modernised facilities along the promenade (£18.2M)
A new high quality housing, community and business space at Filwood Broadway in Bristol (£14.5M)
Mid Cornwall Metro, a direct train service linking Newquay, St Austell, Truro, and Falmouth alongside better walking and cycling access to stations (£50M)
Extend Dinan Way and improve the Exmouth Gateway transport hub, along with delivering better cycling routes and footpaths (£15.8M)
Enabling works at Weymouth harbour side, to pave the way for nearly 400 new homes and a new leisure-led waterfront complex (£19.5M)
Transforming Weston-super-Mare with new visitor attractions at heritage sites (£20M)
Repurposing of a former hospital in Bridgwater and an empty public building in Minehead to create a new academy training up vital health and social care staff (£19.7M)
Appledore Clean Maritime Innovation Centre in North Devon which will research green technology (£15.6M)
A new railway station on the eastern edge of Okehampton – the West Devon Transport Hub – complete with high quality cycle facilities and EV charging points on site to better connect communities and promote active travel (£13.5M)
South East – £210.5M
Reopening Canterbury Castle, improving historic.
sites including Clock Tower Square and Poor Priests' Hospital, building better green spaces and create new walking and cycling routes (£19.9M) A new campus offering training opportunities in creative and digital industries built on brownfield land in Dover (£18.1M) Improving the flow of traffic from the UK to the EU at Dover, with more border control points and a new exit route to help the port operate more efficiently and reduce congestion on local roads (£45M) Transforming the much-loved Hexagon Theatre and build a new modern library in Reading (£19.2M) The regeneration of Bexhill with improved access to the De La Warr Pavilion as well as the creation of a community hub in the heart of Sidley (£19.2M) A state-of-the-art leisure centre, library and cultural space in Farnborough (£20M) Transforming the Farnham Road (A355) to better serve pedestrians, cyclists and drivers with faster access for buses (£9.2M) Upgrade the athletics centre and create a new sports pitch at the Outdoor Sports Centre in Southampton (£20M) Transforming Sheerness town centre by turning the Beachfields seafront into a community hotspot including a new café, outdoor gym, soft play and adventure golf areas. Funding will also expand the further education college and make space for new offices and studios for local small businesses (£20M) A major overhaul of Folkstone's town centre to improve shopping areas, an upgraded bus station and a new public green space (£19.8M) Scotland – £177.2M Transforming Peterhead's disused Arbuthnot House into a new museum, library and cultural hub, while the popular marine aquarium in Macduff will be modernised and expanded (£20M) Helping Dumfries and Galloway turn redundant spaces and buildings into exciting new cultural and leisure opportunities (£17.7M)
Redeveloping a dated multi-storey car park in Dundee into a sustainable transport hub, creating 350 electrical vehicle charging points, car share spaces, and an e-bike hire scheme (£14.4M)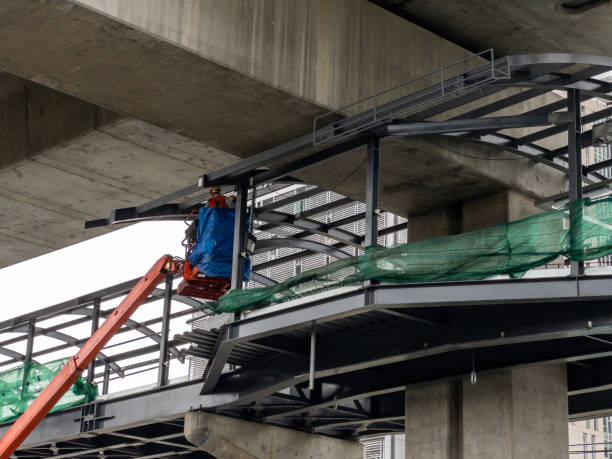 The refurbishment of 163-year-old Palace Theatre and Grand Hall.
and a new park near the town square in Kilmarnock (£20M) Freeing up land in East Lothian at a former coal fired power station for future, green regeneration (£11.3M) Accelerating the regeneration of Riverside Park in Fife and improve access to the River Leven with new walking routes (£19.4M) Demolishing and rerouting the A78 dual carriageway to reconnect and transform Greenock town centre into a modern, vibrant hub based around public squares and green spaces (£19.4M) Supporting the demolition and regeneration of two failing shopping centres and a vacant office block in Cumbernauld (£9.2M) A new roll-on, roll-off ferry for Fair Isle (£26.8M) The regeneration of the Forthside area in Stirling Northern Ireland – £71M Supporting the expansion and upgrade of the F.E. McWilliam Gallery and Studio in Banbridge (£3.6M) Transforming Bangor to create new waterfront gardens with spaces for events and activities, as well as helping to unlock the wider regeneration of the area (£9.8M) Rescuing Belfast's art-deco Strange Picturehouse with urgent works, preserving and showcasing Northern Ireland's cinema heritage, creating a multi-functional arts space for East Belfast (£4.1M)
Purchasing electric buses and delivering new sustainable fuel sources for Belfast International Airport (£2.3M)
A new leisure centre in Ballycastle (£8.1M) A leisure and wellbeing centre will be created in Enniskillen as part of a new development called 'Lakeland', which will provide a wide range of indoor and outdoor leisure and recreation facilities incorporating