HS2's four main contractors have asked for more money or time on the project 3,000 times since works started in September 2020. An internal review document by HS2 Ltd deputy chair Sir Jon Thompson leaked in October revealed that the cost of the mega project is heading towards "many billions more than the reported estimate". It said that this is in part due to HS2 Ltd receiving "bids for money from contractors on a continual basis and significant and lengthy commercial discussions around them". Under the New Engineering Contracts used for major projects like HS2, requests for more money or time on a project are known as "compensation events" and are part of the commercial process of managing change. A Freedom of Information request by NCE has revealed that there have been "approximately 3,000" compensation events between HS2 Ltd and its four main contractors since work began in September 2020.
The Four Main Works Contractors are:
SCS JV: Skanska, Costain, Strabag
Align JV: Bouygues Travaux Publics, Sir Robert McAlpine and VolkerFitzpatrick
EKFB JV: Eiffage, Kier, Ferrovial, Bam Nuttall
BBV JV: Balfour Beatty, Vinci
Compensation events will often have been triggered by supply chain issues and material scarcity, which will require the contractor to report to HS2 Ltd that it cannot deliver the task with the specified material or within the allotted timeframe. They may ask to change the material or the supplier, which requires a compensation event. HS2 Ltd also has the right to reject these requests, which often occurs. The 3,000 figure includes compensation events that have not been successful. If, however, the request is approved and more money is required, the additional funds come out of the project's contingency budget, which is recorded in the HS2 minister's six-monthly report to parliament. In the March edition of this report, then-HS2 minister Andrew Stephenson said that he was concerned about the rising cost pressures on the project, which had reached £1.7bn. There are multiple potential reasons both within and without contractors' and HS2's control for overruns. ICE trustee for policy and external affairs Jonathan Spruce told the Built Environment Committee last week that initial cost estimates are made too quickly, without fully considering all the details and are therefore filled with assumptions. These then unravel when boots are on the ground and unforeseen complications arise. Spruce suggested that this is an area that the Treasury and the sector as a whole needs to improve upon.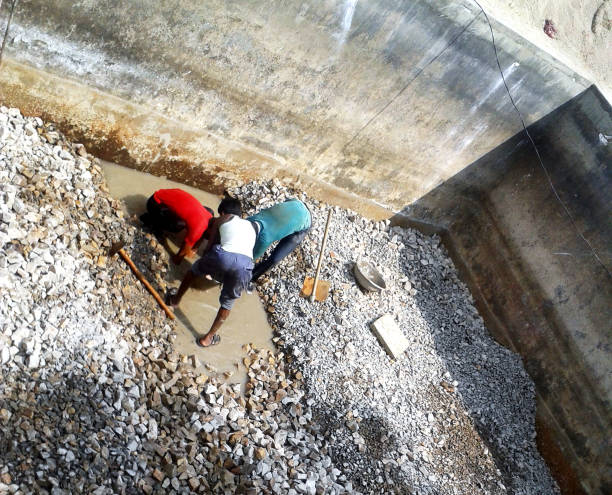 In the time since the commencement of Work, the Supply Chain has Been.
hard hit and the war in Ukraine has added pressure. Costs of materials including concrete, diesel and cement have continued to rise through Q3 of 2022 while the cost of steel rebar has only just started levelling out according to data from Linesight UK. However, a project on the size of HS2 is more protected against these fluctuations due to the scale of their materials purchases. HS2 Ltd chief executive Mark Thurston told the Transport Select Committee in November that the four civils contractors have a "collaboration forum" where they look at ways to drive value through the supply chain on economies of scale. "We need huge amounts of concrete, steel and reinforcement bar, so we're looking at how we can use procurement and supply chain efficiencies, recognising the scale of what we're buying," he said. The leaked report from Sir Jon Thompson added that two of the four main contractors on HS2 lack "sufficient capability to manage all the various obligations placed upon them", which is likely to be another contributory factor. This could by why Thurston has promised a procurement shake up for the contract awards on future phases of the project. Speaking at the Rail Industry Association conference in November, he said that HS2 Ltd would take a "different approach for our civils contracts" on Phases 2a and 2b "with a view to attracting more local SMEs" to bid for the work. There are currently over 350 active sites on HS2, employing more than 29,000 workers. The budget for Phase 1 is £44.6bn including the contingency budget, in 2019 prices.