Women occupy, on average, almost a third of the top-paying jobs at the biggest construction and engineering clients, according to research by NCE and sister title Construction News. The analysis was conducted after the deadline for firms with more than 250 employees to submit gender pay-gap data for 2022-23 passed yesterday. Across the leading contractors, consultants and clients, on average, 18% of the top paid jobs are held by women but the overall figure is boosted by client organizations where 29.6% of the top roles are held by women. However, the poorest performance was revealed by contractors where figures report shows that women occupy, on average, just 9.2% of jobs in the highest-paid quartile, while 28.7% are in the lowest-paid quartile. The figures for the number of women in leading positions is higher in consultancies in comparison to contractors at 16.9%. Contractors are also behind consultants and clients when it comes to bonus pay for women too. As a median, there is a 40% bonus-pay gap in favor of men across the top contracting firms that submitted data on time. Katherine Evans, creator of Bold As Brass, a support network for women in the construction and engineering industries, said that she believes the lack of visibility of women in senior roles affects the careers of those starting out in the industry. She said: "When you see a woman in a senior role, there's a real representation of a goal because if you see someone that looks like you in that position, you can envisage it for yourself. "For there to be any change, there need to be more role models. There's a lot of bias included when people are promoted so we should be making more of role models higher up in the chain to give women more of a voice in the industry." The analysis studied the gender pay gap data of 13 contractors and 16 engineering consultants for the period April 2022 to March 2023.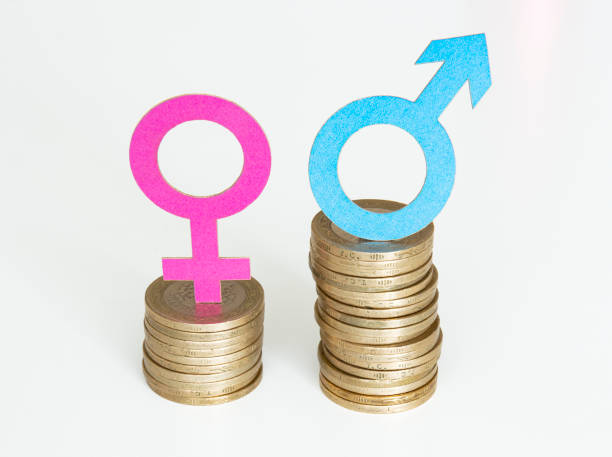 Among Contractors, The Best Performers On Bonuses Are Skanska.
with a median gap of 143.7% in favour of women, and the worst are Costain, which has a 100% gap in favour of men. Skanska UK executive vice-president Harvey Francis said: "In addition to the above, our inclusion and diversity strategy continues to focus on ways to attract more women to Skanska, through our emerging-talent programme and inclusive recruitment practices. "We continue to explore opportunities to make Skanska more attractive for all, and to encourage more women to join Skanska and develop their careers with us." Where consultants are concerned, the median bonus-pay gender gap is in favour of men by 92.6% at Tetra Tech and 50.7% at Ramboll. Tetra Tech UK president Craig Hatch commented: "Our business needs to be representative of the communities our work serves to ensure we have diversity of thought in our project teams and deliver the best possible solutions for our clients.M"That is why it is so important that our focus stays firmly on making changes that will improve our gender pay gap and the wider diversity of our business as a whole. This is something I am passionate about and remain committed to improving throughout our business." Evans said that the situation with gender-pay inequality in the industry often makes women feel as if they are imposters. She said: "When you're being paid less, you develop imposter syndrome. It gives you the thought that you're not good enough and all you can do is either leave the industry or suck it up. "We're not doing enough. There are all these policies being put in place but it's not going to do much if there isn't any action. There's a breakdown when it comes to the line managers – the policies trickle down but don't make it to the workers at the bottom." The situation on pay equality is somewhat more positive where construction and civil engineering clients are concerned. Of the 13 clients' data studied, the median hourly pay gap is 10.9% in favour of men, but there is no difference in the median bonus-pay gap. However, women only occupy, on average, 29.6% of roles in the upper quartile, but 42.8% of jobs with lower-quartile pay. Network Rail chief executive Andrew Haines said: "For generations, men have dominated the industry. From operatives and technicians on the frontline to senior leaders at the top of the organisation, men too often and disproportionately occupy these roles. "While we are encouraged by the progress made in recent years, we must go further to break down this stigma, and make the railway industry more inclusive and attractive to women." Firms had until midnight last night to file gender pay gap data. The data gathered by NCE and Construction News was up to date at 5pm yesterday and does not contain details of firms that filed their data after that time but before the midnight deadline.