As we move another year closer to the UK's net zero 2050 goal, greater investment in low carbon infrastructure is more important than ever. High inflation, rising interest rates and the Ukraine war have affected the cost of energy and the way economies operate. This combination of factors may also make achieving net zero emissions by 2050 harder for the UK because they are driving up the cost of reducing the carbon footprint of existing and new buildings and infrastructure.
As Such, it is Time For Action.
According to the ICE's Financing Low Carbon Infrastructure report, published in November, there is a clear need to design, finance and construct low carbon infrastructure to boost growth and help decarbonise the economy. One of its co-authors is Mott MacDonald decarbonisation discipline lead and carbon management team lead Mark Crouch. He believes it is better to talk in terms of low carbon, rather than net zero infrastructure. "To get a project that is truly net zero is difficult to achieve without some form of offset," he says. "I think a much more helpful conversation is: Is this infrastructure supportive of a net zero pathway? Is it supportive of systemic change?" Overall, Crouch believes developing low carbon, rather than net zero infrastructure, is "more of a real-world approach, but that doesn't mean it's less ambitious". The UK Infrastructure Bank was set up by the government to encourage investment in low carbon infrastructure. Its chief impact officer and economist Urvashi Parashar stresses that in future "all infrastructure must be low carbon, given the urgent mission we have to meet our net zero targets". She adds: "The UK's infrastructure can last for centuries and with that in mind we need to make sure that it is clean, resilient, sustainable and helps to deliver those net zero ambitions." Similarly, Crouch highlights the importance of resilience and "thinking about climate change holistically". "Our infrastructure needs to be resilient to the changes we know are coming," he says. "Integrating that into the conversation about low carbon is going to become important. There are wide-ranging benefits to such a focus. Investment in low carbon infrastructure also has the potential to improve productivity and address economic disparities across the UK "Almost every investment we look at in the bank will help deliver on our twin objectives: to help tackle climate change and boost local and regional economic growth," Parashar says. "For example, investing in green transport will not only help reduce carbon emissions, it will also help to boost productivity and therefore growth, across the whole of the country."
New Vs Old

In considering work to be done, a balance must be found between new construction, retrofitting and maintenance. This is where PAS 2080 – an accreditation for managing carbon in infrastructure and buildings – can be useful. A revised PAS 2080 and supporting guidance is expected to be launched early this year. It will provide a tool to help the whole value chain including clients, designers, contractors and product suppliers drive down the carbon content of their projects. A lot of new infrastructure is required," Crouch says. "However, jumping to building new stuff is not always the right answer. You do need to challenge the need for the infrastructure. "Elements of new infrastructure are needed as is a huge amount of repurposing, retrofitting, rebuilding and getting that circular economy working. I think 80% of the buildings we're going to be living in in 2050 have already been built."
Crouch believes it is important to make the most of existing infrastructure.
"Historically it has not been done enough," he says. "There has been way too much building on greenfield sites versus use of brownfield because often it's messier and more complicated and difficult to scale up. "Sometimes it has not been that easy to demonstrate the carbon case, so we have to get better at our methodology for demonstrating that." Maintenance should also be built in and whole life carbon and cost considered.
Unlocking finance
The ICE's Financing Low Carbon Infrastructure report emphasises the idea that greater collaboration between civil engineers and financial institutions could drive increased investment in low carbon infrastructure. The report argues that civil engineers can play a vital role in communicating the data investors need when managing financial risk. Engineers can also prove the climate benefits of proposed projects, given that investors lack the technical insight to interpret evidence and decide what is worthy of investment. Crouch says that historically investors and engineers have not necessarily agreed about how projects should be financed. "The earlier in the process you can get financiers and engineers talking to each other, the better outcomes we will get on individual projects and also as a society," he says. "Understanding at the early stages what financiers are looking for will help a lot more good ideas that can be supportive of the net zero transition come to fruition. By collaborating earlier you can use engineers' ingenuity around designing things differently. Some things that might stop projects are solvable with the right collaborative thinking in the early days." Parashar agrees. "Engineers are the closest to understanding how infrastructure will respond to climate change. Planning and forecasting is something that's easily done relatively early in the design process." She adds: "If the UK Infrastructure Bank wants to invest in an infrastructure project, we'll look at the engineers' reports. If the engineers don't define that the project meets a certain environmental standard or don't design it to be resilient and compatible with net zero, then it is hard to amend these standards at the point of financing. "So engineers are near the front of the chain and are one of the most important parts of the green finance story because ultimately everything comes back to the asset and the asset is always designed with an engineer."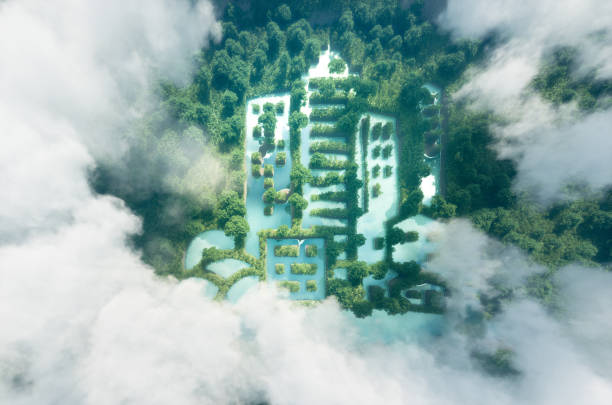 Water successes

Crouch identifies the water sector as a success story in terms of developing low carbon infrastructure because it is regulated with five year business plans. He says this helps it put a structured approach to applying carbon management across a five year investment programme. This in turn enables a consideration of opportunities to improve and learn and develop a long term relationship between designers and contractors.
Forward Looking

While clear challenges exist, there are other positive signs. In terms of procurement, new clauses in NEC contracts centre on climate change. According to Crouch, this "will prompt clients to put climate change conditions [in their contracts] as part of a standard way of doing business". Crouch adds that "nudge factors" like this make climate considerations "become part of business as usual for everyone". Meanwhile, Parashar identifies investment in low carbon infrastructure as a way of helping with the current economic challenges. "So as a policy bank, our mission is now more urgent than ever as the need for investing in low carbon infrastructure to drive growth and accelerate the economy's transition to net zero becomes material."