Europe's largest modular housing factory being built in Corby as prefabrication transforms residential construction. Construction of modular housebuilder Top Hat's new factory began in Corby at the end of last year. The company aims to produce enough prefabricated elements for 4,000 homes a year when it opens. Top Hat claims the 60,000m2 facility will become the largest modular housing construction factory in Europe when completed next spring. The housebuilder invested in this facility to better respond to growing demand for modular housing in the UK, as it can only produce 800 homes a year at its existing facility in Derby. Managing director Andrew Shepherd believes the productivity and sustainability benefits of modular construction have helped fuel the rising demand for this housing construction technique. Top Hat is currently working with a broad range of customers but most fall into three categories. The first is housing associations and local authorities for which Top Hat builds affordable housing. The second is institutional investors which are looking to deliver "build to rent" products and the third is traditional developers. Shepherd says that the market appreciates the "certainty of outcome" modular construction offers. "If we look at all the historic data on the number of projects that have gone over budget or were delivered late, we need to look at whether modular can help on delivering certainty on outcomes," he says. "As a lot of the work is delivered in a factory, in a controlled environment, we should have significantly better certainty of outcomes on projects." The high levels of productivity that have made this construction method attractive can be demonstrated by the speed at which Top Hat is delivering each home.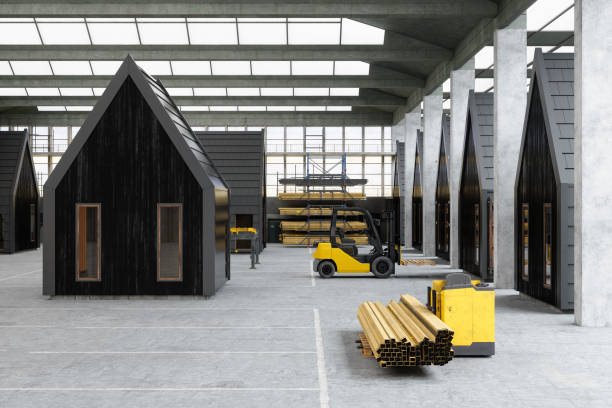 It is Capable of Building a Habitable House From Order to Installation in Two to Three Weeks.
It takes three days to build each of the two component modules that make a house – a typical TopHat house has one module for the upstairs and one for downstairs. It then takes roughly two weeks to install them onsite. Shepherd says this compares with a minimum of 18 weeks to construct a traditionally built house. While the foundations still have to be installed on site, this can be done while the modular components for the above ground structure are being manufactured in order to save time. Sustainability The housebuilder offers 22 different house types and seven different apartment types. It is currently capable of making a net zero home by "adopting a fabric first approach to reduce the energy the building requires in the first instance," Shepherd says. A fabric first approach is when methods to maximise the performance of components and materials are prioritised during the design stage to ensure high levels of energy efficiency. Shepherd says: "This is done through excellent insulation and air tightness, as well as windows that run to the soffit, increasing natural daylighting and reducing dependence on artificial lighting, among other approaches. "The heating and hot water that are required are provided by an air source heat pump, which receives most of its energy from photovoltaics on the roof.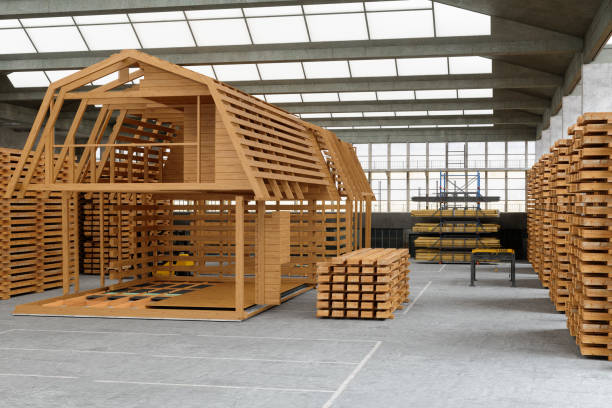 "This Allows us to Deliver a Net Zero Carbon in Operations."
Apart from net zero operational carbon homes, Top Hat offers "ultra low embodied carbon" homes. According to Shepherd, the standard rate of operational carbon for a Top Hat house is 221kgCO2/m2, significantly less than that of a traditionally built house which emits roughly 1,200kgCO2/m2. Shepherd explains that this is also achieved by choosing low carbon products, such as timber and using 3D printed bricks, which the company has developed as alternatives to high carbon materials like concrete. As part of its own effort to meet its sustainability aims, Top Hat also tries to minimise the waste it generates during the production process. This includes making sure all components are measured exactly to size in the factory. "The floor to ceiling heights are 2.5m. The board that we line our walls with comes in at 2.5m, so there's no process there, there's no cutting, they can go straight onto a wall," Shepherd explains. Shepherd believes the rise of sustainable finance is playing a key role in allowing modular to grow. Specialist sustainable finance providers offer lower interest rates to borrowers who can demonstrate that their projects meet sustainability targets while being relatively low risk. "Over the last 18 months to two years, I've seen sustainable finance become a really important thing. We know money talks and that money is now demanding sustainable outcomes," he says. "That cheaper money is now driving people to put their hands up and say they want a more sustainable product because it's cheaper to fund. With interest rates going up and the cost of finance going up, generally any saving is really important. It's a key driver [for modular housing demand] at the moment," Shepherd adds. Institutional investors are using Article 9 Funds, which management consultant Deloitte describes as "funds that have sustainable investment as their objective or a reduction in carbon emissions as their objective" to invest in Top Hat's sustainable modular housing products.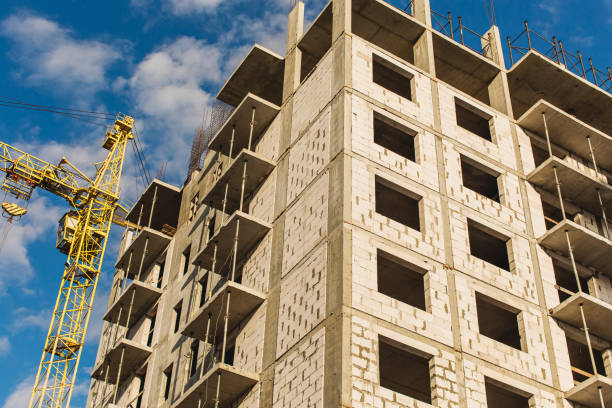 Levelling Up

The new factory will use many new technologies to make the manufacturing process more automated too. While a number of robots will be used, Shepherd believes the factory will also create employment opportunities in an area which has seen unemployment rise with the decline in the local steel manufacturing industry. Key to the success of the new facility is the partnership Top Hat has established with local colleges – branded the Top Hat Academy – to support local people looking to train or retrain for roles in the new facility. A key part of the investment in skills will be supporting apprentices. They will form 5% of the workforce on day one but will increase to 20% of the workforce over three years. While modular has a long way to go until it is considered a staple construction method, Shepherd believes that, at the rate at which it is currently expanding, Top Hat might not own the biggest modular housing construction facility in Europe for too long. "I think there's every opportunity that someone else will come and build a bigger one. It's really important for us and for the industry more widely that this is a successful business stream," he explains. "I could see someone coming and building a bigger factory in the next three or four years, definitely."