The cost of 28 flood protection schemes currently at varying stages of development in Scotland is expected to reach £985.7M, up from £337.1M at the time of initial costing. The figures have been revealed through a question to the Scottish Parliament asking for the status of the nation's 42 flood defence schemes, which were included in the 2015-2021 Flood Risk Management Strategies. Local authorities were expected to have started work on these by 2021. With 14 having been completed, 28 remain at varying stages of construction and planning. The expected outturn cost of these schemes has risen by £648.6M in total since initial cost calculations were provided by local authorities in 2016-17. That is an increase of 192% and will see the government pay around £76,000 per property protected. The Scottish Parliament said that costs are revised over time as designs are finalised and more detailed investigations are carried out and as new information emerges. Of the 28 schemes listed, six are due for completion in 2023. This is at a combined cost of £169M, up from an initial cost of £91.9M, protecting a total 3,542 properties – a cost of £47,713 per property. The worst affected of those nearing completion is the Arbroath Flood Protection Scheme, which was initially costed at £1.4M but is expected to cost a final £13.5M – an increase of 865%. The scheme has involved construction of three flood storage areas using embankments and flow controls to retain flood water above the natural ground level. These will be used during flood events to control flow into the Brothock River. There have also been enhanced defences including a combination of new flood walls or raising and remedial works to existing walls.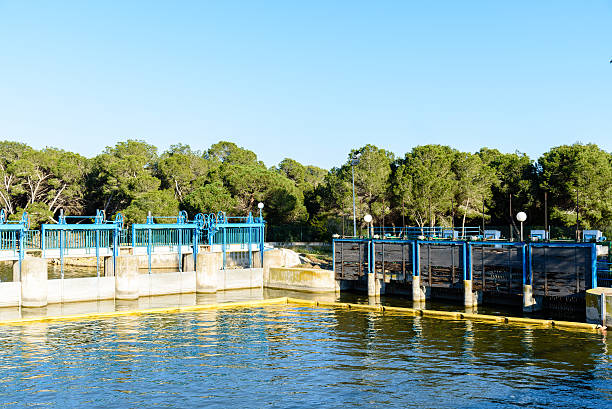 There are 16 Schemes That Are Either Confirmed or in Development.
which will protect 5,070 homes. These have seen costs more than triple from an initial combined £93.7M to an expected £296.2M – £58,422 per property protected. The worst affected is the Musselburgh Flood Protection scheme, which had an initial estimated cost of £8.9M. In October, East Lothian Council heard that expected costs for the scheme had risen to £52.4M, but the figures released by Scottish Parliament reveal an estimated final cost of £95.9M – double what was announced in October and more than 10 times higher than the initial cost expectation. The Musselburgh scheme, which will protect 2,500 properties, is a "very different project" to the one that was initially put forward back in 2016 according to East Lothian roads service manager Alan Stubbs. The updated project is being overseen by Jacobs and combines three separate schemes: the Musselburgh flood protection scheme, the Ash Lagoons seawall futureproofing and parts of the Musselburgh active town project. Another of the worst affected schemes is the Millport Coastal Flood Protection scheme in North Ayrshire. It has risen from an initial cost of £12.1M to a final expected cost of £48.6M – more than four times more expensive. It will protect 657 properties – that's £73,973 per property. The Millport scheme has been designed by Royal HaskoningDHV and will feature flood walls, offshore breakwaters, rock armour revetements and crest walls added above the existing sea wall. Six of the 28 schemes are currently paused, according to the Scottish Parliament. These were initially expected to cost a combined £151.5M but current estimates have them at a combined £520.5M – a 244% increase.
This includes the Grangemouth Flood Protection Scheme.
which will protect 2,980 properties, making it the biggest flood scheme in Scotland. It had an initial project cost of £111.5M but is now expected to hit £420M. Although the project is listed as paused on the response to parliamentary question, the project seems to be pushing ahead with further public engagement and the statutory publication of the final scheme due this year. The project will involve building protections along the shorelines of the River Carron, Grange Burn, River Avon and the Forth Estuary, and it is expected to take 10 years to complete. A Scottish Government spokesperson said: "The responsibility for development and delivery of flood protection schemes rests with individual local authorities, who are best placed to respond to local resilience needs. The scope of flood protection schemes can change through the development phase and can impact on costs, which have also been subject to unavoidable inflationary pressures in recent years. The Scottish Government is working with COSLA and local authorities to improve the accuracy of cost estimates for flood protection schemes. "The Scottish Government have provided an extra £150M for flood risk management and £12m for coastal change adaptation over the course of this parliament, which is in addition to the £42M a year we make available for investing in flood risk management. "This year, we will also consult on a new flooding strategy for Scotland, including how we can build community flood resilience, increase use of nature-based solutions and engage a broader range of delivery partners to deliver more diverse flood management actions faster."