Plans to build new metro lines in Cardiff and Cornwall have both benefitted from £50M of funding from the second round of the government's Levelling Up Fund. Both projects suited the Levelling Up Fund's express function of providing sums of money to improve public transport with high-impact schemes to reduce carbon emissions, improve air quality, cut congestion, support economic growth, and improve the safety, security and overall experience of transport users. hase 1 of the Cardiff Crossrail project is a new tram line connecting Cardiff Central to Cardiff Bay station. The £50M won from the Levelling Up Fund will be match funded by the Welsh Government with a further £50M. These funds will deliver a new rapid transport link from Cardiff Central to Cardiff Bay, via Callaghan Square, providing a vital transport link to support the development of the Callaghan Square, Bute Street, Lloyd George Avenue and the Atlantic Wharf masterplan. Phase 1 of the project will extend as far as Pierhead Street, just south of Cardiff Bay station, where a new transport hub will be developed. This will link the tram line to the new Atlantic Wharf masterplan, where a new 15,000 capacity arena is to be built along with a mixed-use development for food and leisure, a cultural centre, a landscaped public space, hotels, offices and more. Civils works in Cardiff Crossrail Phase 1 will include construction of two new platforms at Cardiff Central station and one new platform at Cardiff Bay. There will also be public realm improvements around the existing and new platforms and the road layout will be reconfigured to allow safe transition for the public between road, rail, cycling and walking.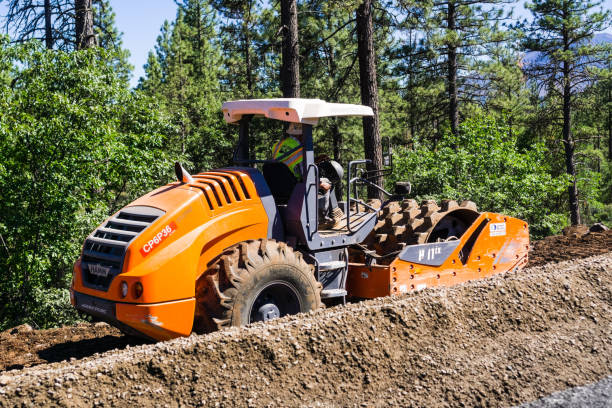 It is Hoped That This Project Will Then Epand to Become a Wider Cardiff.
Crossrail scheme that aims to ultimately link with the proposed Cardiff Parkway Station in St Mellons, in Cardiff east, unlocking opportunities for a number of new stations in the east of the city. Cardiff Council leader Huw Thomas said: "The announcement of this funding package is a ringing endorsement of our plans to regenerate Cardiff Bay and Atlantic Wharf. This new route will finally see Butetown properly connected to the city centre via Cardiff Central. It will not only serve visitors to the Bay and to the new Cardiff Arena, but it will also begin to make real the council's ambitions for a Crossrail tram service which will run from the north west of the city all the way to the east of the city connecting with the proposed Parkway station. We look forward to working with UK Government and Welsh Government – which is match-funding the Levelling Up contribution – to deliver the scheme at pace." In the South West of England, work can now get underway on the Mid Cornwall Metro following the £50M grant from the Levelling Up Fund. The Mid Cornwall Metro is a new train line being promoted by Cornwall Council, Great Western Railway and Network Rail. It will connect Newquay, Par, St. Austell, Truro, Penryn and Falmouth with hourly trains. It is expected to cost £56.8M in total, with the additional funds coming from Cornwall Council and other organisations. The works needed to make it a reality include a new platform at Newquay station, a new passing loop at Tregoss Moor, upgraded level crossings, new signalling at Goonbarrow, a new accessible lift bridge at Par station, extended platforms at Falmouth station and digitilisation of rail ticketing. There will also be infrastructure upgrades needed at Newquay, Roche, Bugle, Penryn and Falmouth stations.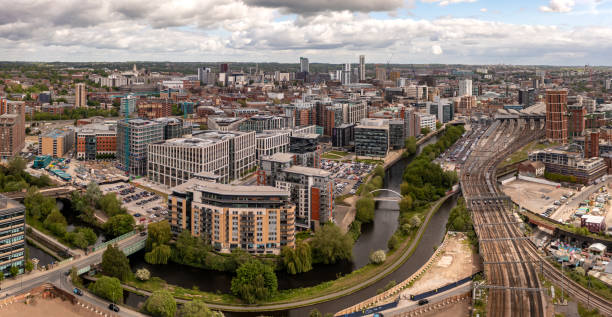 The Mid Cornwall Metro Will Provide all Year Local services.
as well as increased frequency of mainline rail services between Par, St. Austell and Truro. Local and long-distance services will run concurrently along the Newquay branch. With much of the infrastructure already in place, it is hoped that services could start running by June 2024. Cornwall Council cabinet portfolio holder for the economy Louis Gardner said: "This is great news for residents and businesses in Cornwall. This project will make a real difference to the everyday lives of people and create so many opportunities by better connecting communities to jobs, services, education, and each other, as well as provide economic benefits in allowing quicker, easier access for commuters and visitors coming into the area. "This is just the beginning, with further LUF bids to come as well as the £132M Shared Prosperity Fund we are already beginning to distribute to projects that drive good growth."