Procurement has started for Anglian Water's plan to cut sewage pollution incidents which will see £9M worth of sewer network monitoring sensors installed. As part of the exercise, the water company has split its tender into two lots, the first, which is worth 10%, is for flow sensors, and the second, worth 90% of the contract is for level sensors. In total, Anglian Water is looking to purchase roughly 20,000 sensors for its entire network in the first two years of the contract. The flow sensors are defined by the water company as "a single device which is installed below ground level and is capable of measuring flow of water, sewage or sludge, with telemetry capability to remotely transmit flow data," while a level sensor measures the level of water, sewage or sludge. Anglian Water believes the network sensor remote telemetry units will allow it "to proactively address blockages and pollution events including potential for high spilling CSO locations by being paired with a visualization platform." The visualization platform will be procured as part of a separate exercise. As part of the contract, the water company is expecting to contract at least two suppliers per lot for a period of up to seven years. All suppliers must be able to provide sensors suitable for deployment within the sewer network and bidders must be mindful of turbidity and ragging. Bidders are welcome to tender for one or both lots. This is not the first time a water company has used monitoring sensors for its sewer networks. In 2021, Severn Trent began phase two of its roll out of the sensors.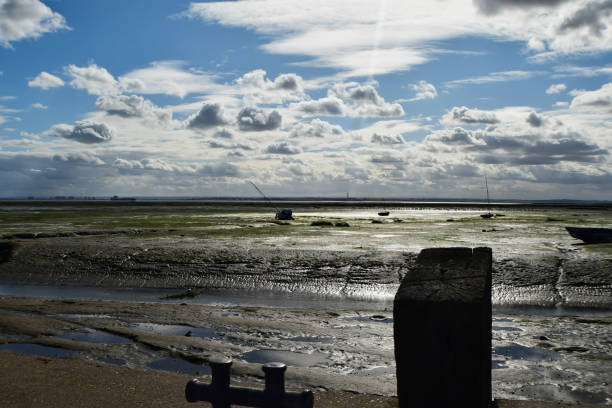 Over 1,500 Units Had Already Been Installed in Wolverhampton.
and Sutton Park since its trial of the devices started in September 2020. Phase two saw another 3,000 units deployed across the Severn Trent region, including Birmingham, Derby, Stoke on Trent and Nottingham. The company plans to install a total of 40,000 units by 2026. Thames Water also trialed the use of 300 smart devices in real-world conditions in Henley, and West Ham and Harlesden in London. The upgraded monitors were fixed under manhole covers to measure the depth of wastewater underneath. As part of Anglian Water's procurement exercise, it has stated it is looking for capable suppliers offering "off the shelf" devices which are quick and simple to install and are maintenance free. It is further requesting a "no quibble" warranty covering all aspects of the bracket and sensor with quick delivery of a replacement device. It said it is "content to exclude the potential of accidental damage" caused by jetting. Anglian Water hopes the suppliers can help minimize the company's environmental impact through device and battery longevity, and the repair, reuse and recycling of the systems. As well as the actual monitors, Anglian Water is also looking to acquire replacement sewer network monitors, replacement batteries and data and digital/telemetry services.