WES| NZQA | NARRIC | NZQA Credentials
WES
World Education Services is a nonprofit organization that provides credential evaluations for international students and immigrants planning to study or work in the U.S. and Canada. Founded in 1974, it is based in New York, U.S. It also has operations in Toronto, Canada.
Accreditation
WES is accredited by and is a charter member of the National Association of Credential Evaluation Services (NACES) and the Alliance of Credential Evaluation Services of Canada (ACESC).
What is the purpose of WES?
A WES credential evaluation is a key step in understanding the educational backgrounds of candidates educated abroad. WES helps academic institutions, professional licensing bodies and employers by evaluating degrees and diplomas earned abroad to determine their U.S. equivalencies.
How Long Is WES Valid?
Five years. Although WES standard reports do not have an expiry date, Educational Credential Assessment (ECA) reports for Canadian immigration purposes expire five years from the date of issue.
Is WES valid for Canada PR?
Yes, WES is mandatory for a Canadian PR via Express Entry. However, candidates who select the Federal Skilled Worker Program and the Canadian Experience Class Program (CEC) are exempt from this requirement.
International Qualification Assessment (IQA)
An International Qualification Assessment (IQA) is an assessment of a tertiary or vocational upper-secondary qualification awarded outside of New Zealand. The process includes checking the recognition status of your overseas qualification and the details of the qualification, including the regulations in the country of award and if relevant, in the country of study*. The IQA compares your overseas qualification to a level on the New Zealand Qualifications Framework (NZQF), and where possible, to a New Zealand qualification type.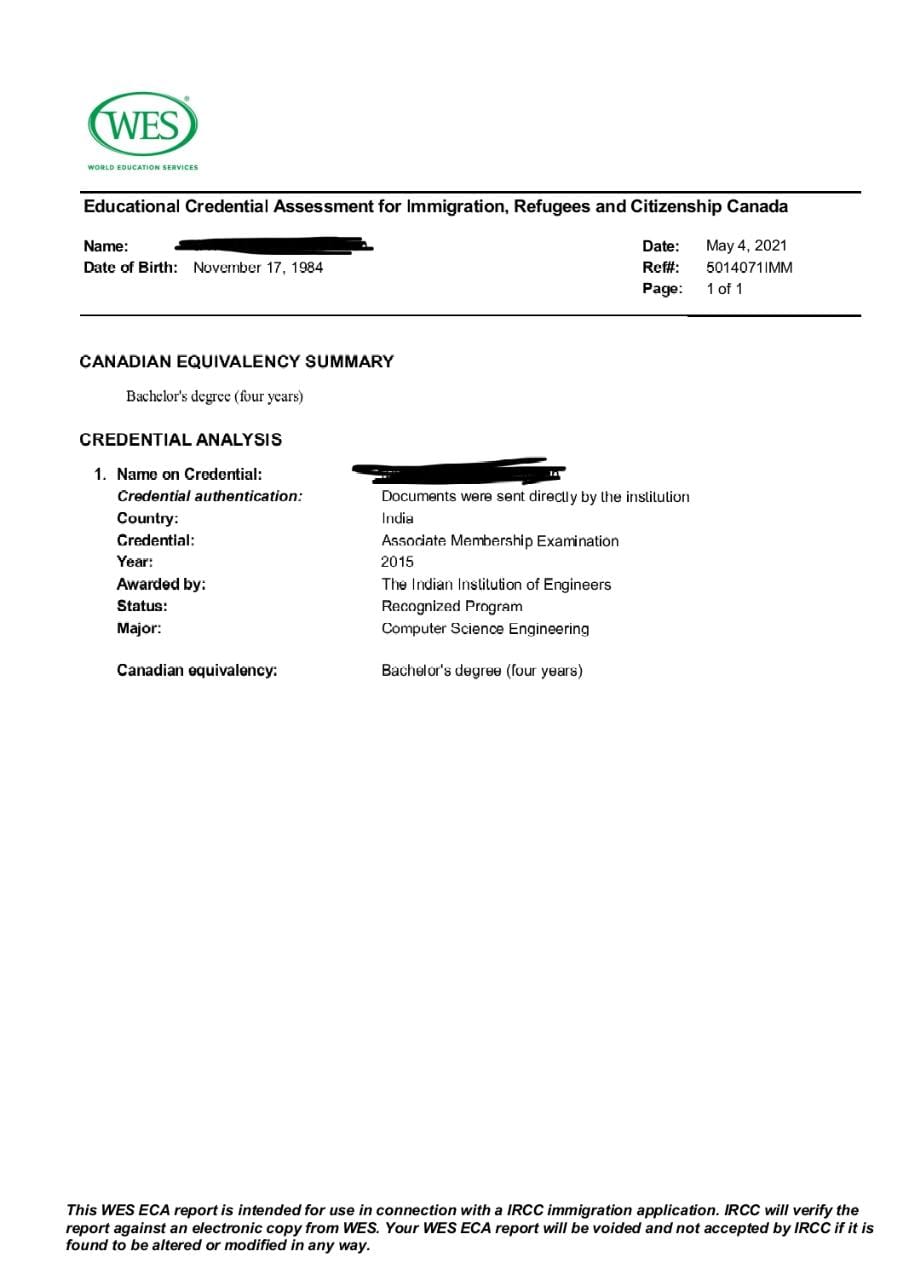 +971 556915909 / +971 55 691 5808