What is a Medium of Instruction Certificate?
Whenever a student goes to a university for further studies for higher education And if those university students ask a student that you have studied English medium Or Hindi medium, That's when those students show MOI certificate from our institute to do that show. MOI Certificate mentioned that through which medium the student studied.
Who Gives the Certificate?
Your school, college or university is responsible for issuing a medium of instruction certificate to you for admission or work purposes. Candidates can submit an official application to request this document. Many universities also confer degrees and academic certificates stating in the medium of instruction on the document.
What Does a Medium of Instruction Certificate Include?
A medium of instruction certificate is an official recognition stating the medium in which one has studied. It further contains other details like list of subjects, marks obtained, subject codes generated by the university.
What is the Need for a Medium of Instruction Certificate?
The medium of instruction certificate is generally needed when you decide to travel abroad for your further education. The certificate can also be used for work, travelling abroad for permanent settlement or permanent residency. It is important to note that most universities accept this certificate on an individual case basis. Students who meet all the requirements and can display an exceptional level of proficiency in order to receive an unconditional letter without the submission of English tests.
Documents Required?
To apply for the medium of instruction certificate, it is necessary to submit certain documents through an email or other modes of communication to the college or university. Sometimes, the universities state a list of documents needed in order to get the document. Here are some common documents you can need:
Application
Form/letter of Intent
Academic transcripts
Degree Certificates
ID proof
Address proof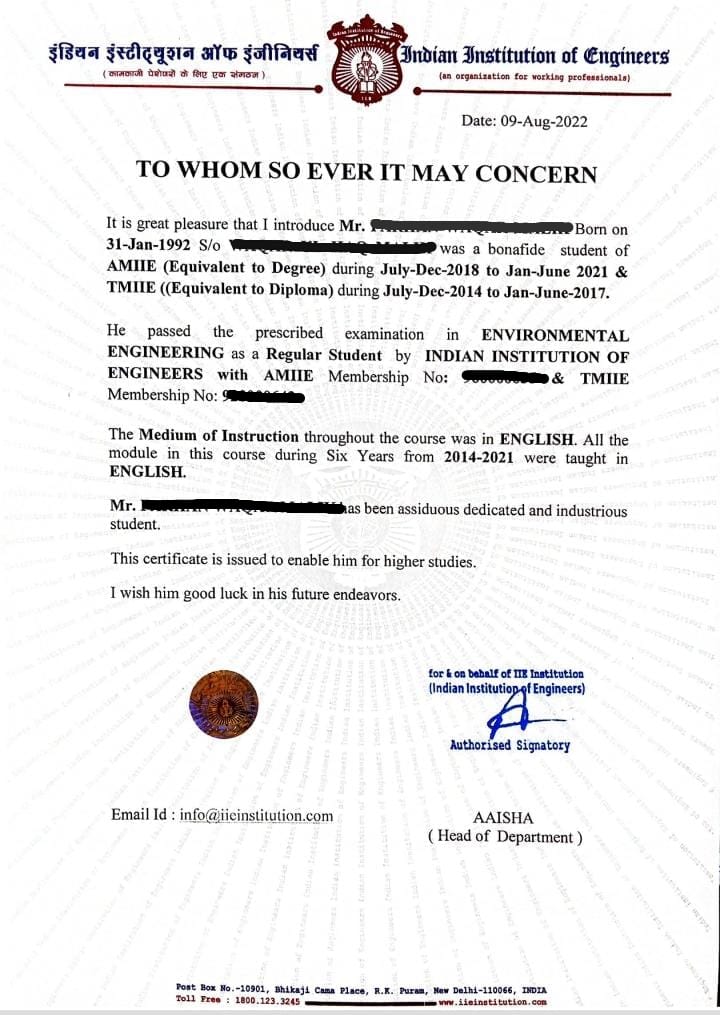 +971 556915909 / +971 55 691 5808