What is a Bonafide Certificate?
A Bonafide Certificate is a document issued as proof that you belong to a particular educational institute or an organisation. For a student, it is a certificate of evidence showcasing that an individual belongs to a particular class and course in the institution for a specific time period. It is generally required for varied purposes such as visa applications, while seeking employment or applying for an educational loan, amongst others.
What is the Use of a Bonafide Certificate?
It is required for multiple usages. Let's check them out:
You can get a student concession offered by public transport agencies
It is required when applying for a passport and visa application
Certain lending institutes and banks offer loans where it is required
It is needed for scholarships
Uses of Bonafide Certificate?
It plays a crucial role in an array of documentation purposes, be it applying for education loans to study abroad, seeking a new job or availing benefits of governmental schemes. Now that you know its meaning, let's understand what purposes it is usually asked for:
Bonafide Certificate For Students
Passport application and visa extension
To apply for educational loans
To attend a seminar and workshops at other academic institutions
To visit an industry for project work
To avail travel concessions
To join a public library
Bonafide Certificate For Employees
To open a bank account
To avail a bank loan
To attend a conference or an official seminar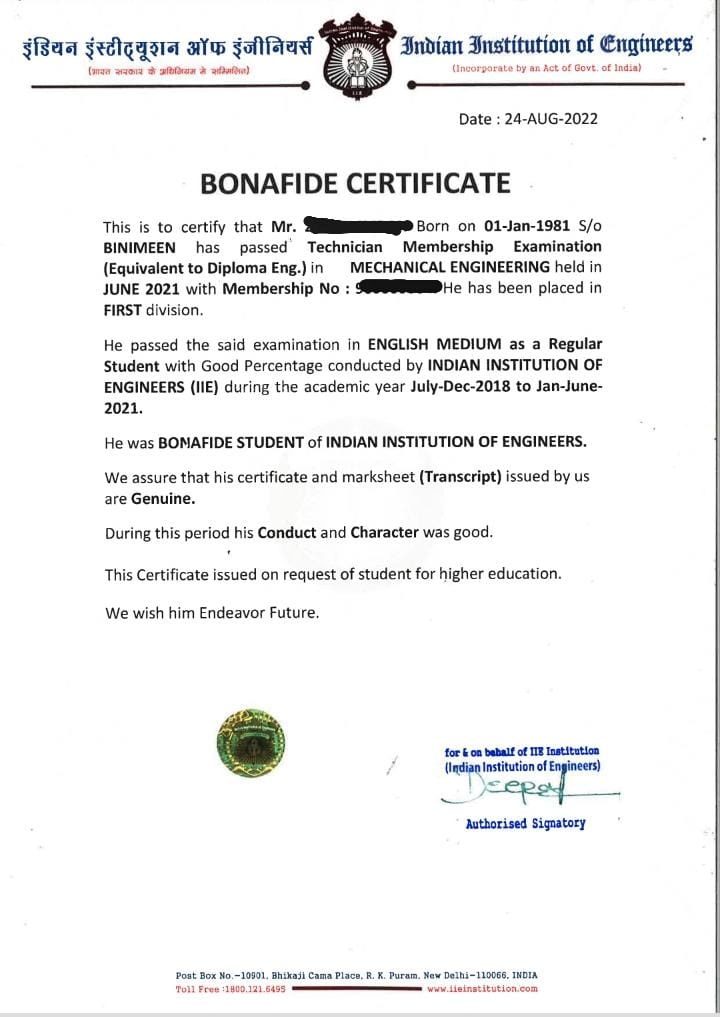 +971 556915909 / +971 55 691 5808